This month's Lego Brick Challenge is ready and it includes a FREE printable.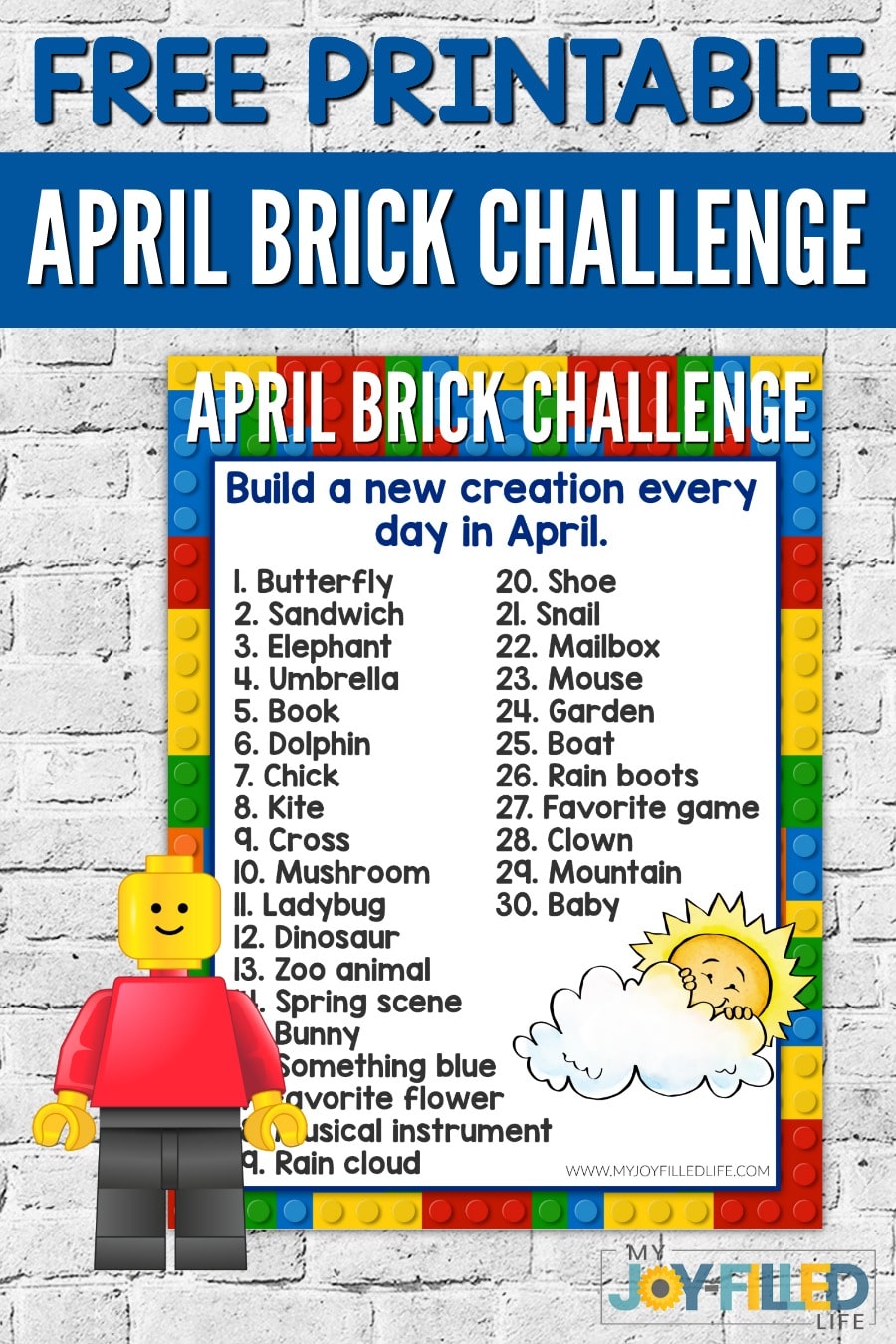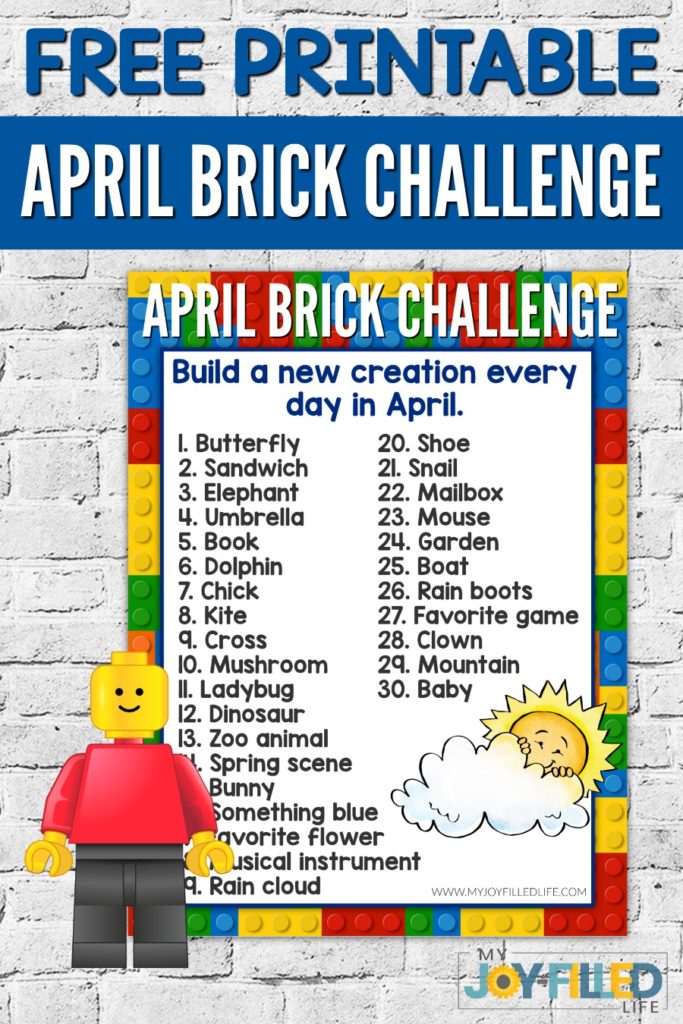 Here is a list of Lego builds for the month of April that I have come up with. Some of them are links to other sites where you can find building instructions if you'd like. Or just have your child be creative and see what they come up with for each daily prompt on their own.
You can find the download link for the handy printable below – hang it on the fridge or put it in a convenient place to refer to each day.
LEGO Classic Creative Building Box Set

LEGO Classic Creative Suitcase

LEGO Classic Medium Creative Brick Box

April LEGO Brick Challenge Ideas –
1. Butterfly
2. Sandwich
3. Elephant
4. Umbrella
5. Book
6. Dolphin
7. Chick
8. Kite
9. Cross
10. Mushroom
11. Ladybug
12. Dinosaur
13. Zoo animal
14. Spring scene
15. Bunny
16. Something blue
17. Favorite flower
18. Musical instrument
19. Rain cloud
20. Shoe
21. Snail
22. Mailbox
23. Mouse
24. Garden
25. Boat
26. Rain boots
27. Favorite game
28. Clown
29. Mountain
30. Baby
Find ALL the monthly brick challenges here.
For ALL things LEGO, check out my LEGO Pinterest board!
365 Things to Do with LEGO Bricks: Lego Fun Every Day of the Year

Build It! Volume 1: Make Supercool Models with Your LEGO® Classic Set

Genius LEGO Inventions with Bricks You Already Have

The Lego Ideas Book

I'm offering this Brick Challenge FREE to My Joy-Filled Life subscribers. To get yours, simply subscribe by clicking the download button below and going through the checkout process (don't worry, it's FREE).
As a subscriber to My Joy-Filled Life you will get weekly(ish) updates and occasional information about great freebies, giveaways, and offers.