So many children don't have parents. Sometimes parents lose their babies, too.
Plus job loss, marital struggles, sickness… the list goes on.
Sometimes just thinking about all of these sorrows can weigh us down enough to make us feel exhausted, nearly paralyzed with the weight of needs we know we can never fully meet.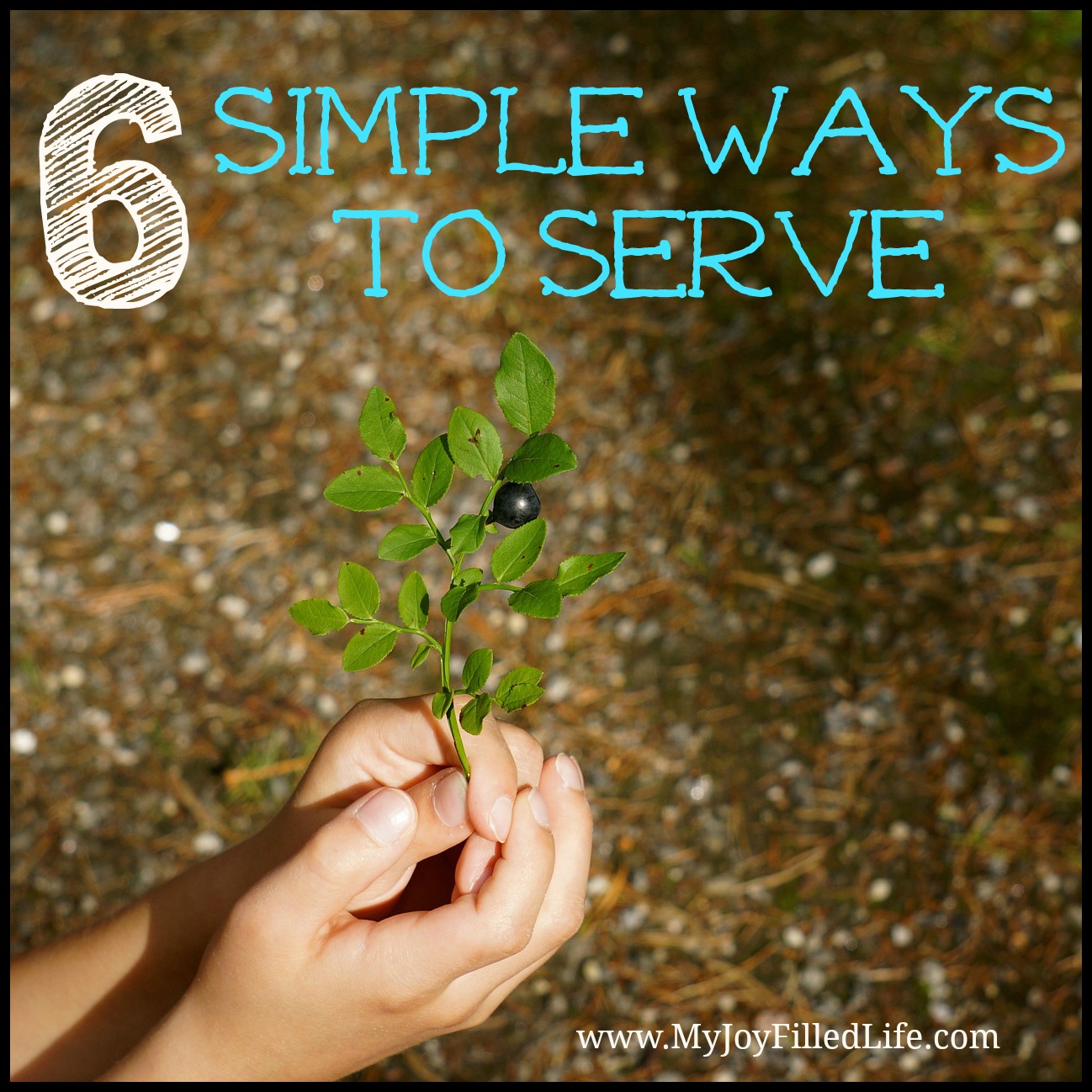 But you know what? Jesus never called us to meet all of those needs. He doesn't ask us to do everything. He simply requests that we use our own unique skills and talents to do something.
"Having then gifts differing according to the grace that is given to us, let us use them: if prophecy, let us prophesy in proportion to our faith; or ministry, let us use it in our ministering; he who teaches, in teaching; he who exhorts, in exhortation; he who gives, with liberality; he who leads, with diligence; he who shows mercy, with cheerfulness." Romans 12:6-8
In a world filled with brokenness, let's be a light. We can each help meet a need.
Here are a few ideas (just start with one):
1) Visit or call someone who lives alone just to brighten their day.
2) Feed a neighbor:
Take steaming hot chocolate out to the garbage men or mail person.
Leave cookies or brownies on your neighbor's porch with a kind note.
Deliver a tray of homemade goodies to the single mom.
Drop a bag of groceries on the doorstep of someone in financial need.
Make dinner for a shut-in or sick family.
Serve a cup of coffee to your boss during a busy work week.
4) Donate a little money to a cause you believe in. Here are a few causes you may like helping:
5) Send a card to someone who's been on your heart.
It's impossible to meet every need that's out there. But when we each choose to use our gifts in service to God, together we can have a huge impact!
"For whoever gives you a cup of water to drink in My name, because you belong to Christ, assuredly, I say to you, he will by no means lose his reward." Mark 9:41

"But when you do a charitable deed, do not let your left hand know what your right hand is doing, that your charitable deed may be in secret; and your Father who sees in secret will Himself reward you openly." Mark 6:3-4