I have two little guys who are learning the alphabet, and one little guy that is tagging along. They are mostly working on letter recognition right now, but it won't be long before we are moving onto letter sounds.
I really wanted to make learning the alphabet a lot of fun for them, so I got online and started looking for some games and activities that I knew would be a hit with my boys.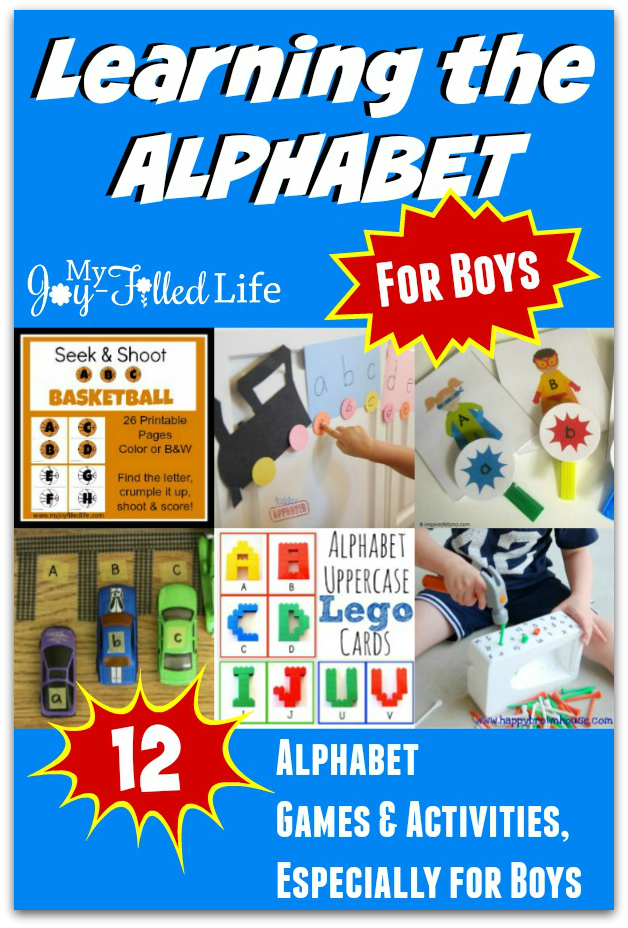 Here is a list of some of the ones that caught my eye. We have tried some of them and can't wait to do some more. Most of the activities below can be adapted to your learning needs – whether you are learning the letters or their sounds.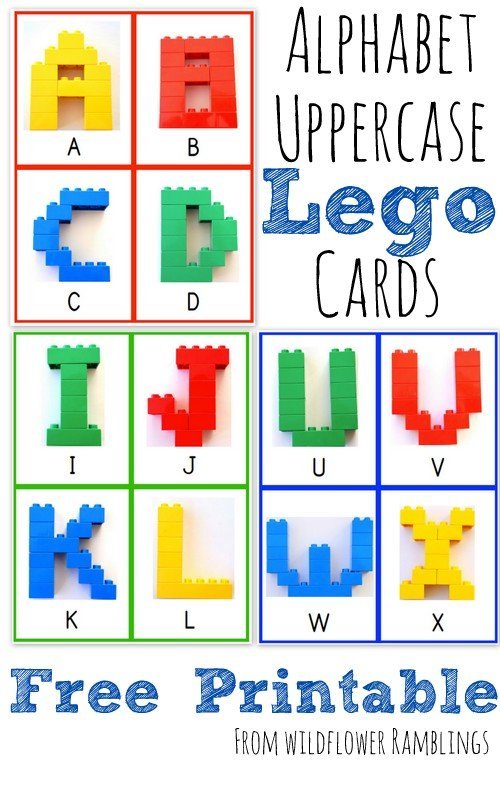 What little boy doesn't like building with Legos? These alphabet cards are meant to be used with the Duplo Legos. If you don't have any, scout out your neighborhood garage sale because you just might score a bunch for really cheap! The cards are about 4×6 in size. I printed them out and laminated them and plan to put them on a binder ring like suggested in the post. These cards are FREE when you subscribe to Wildflower Ramblings.
This is a game I made up when my oldest son was learning the alphabet. It's been a hit for all of my kids so far. They all love to crumple up the papers and shoot them into the laundry baskets. This printable game is FREE from My Joy-Filled Life.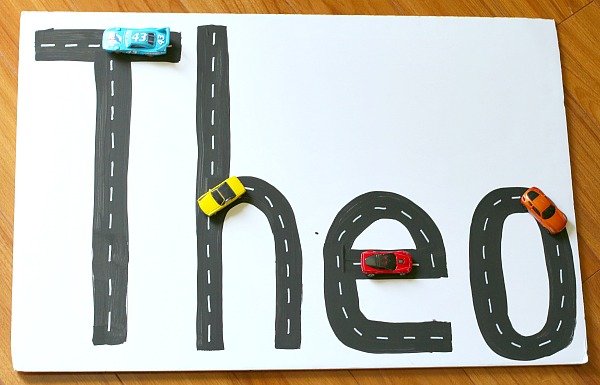 I loved this idea for learning letter shapes. While I got this idea from Buggy and Buddy, I searched a little more and found some road letter printables. I printed out each upper case letter, one per page, and I have the boys play with a few at a time. And of course they loved driving on their names.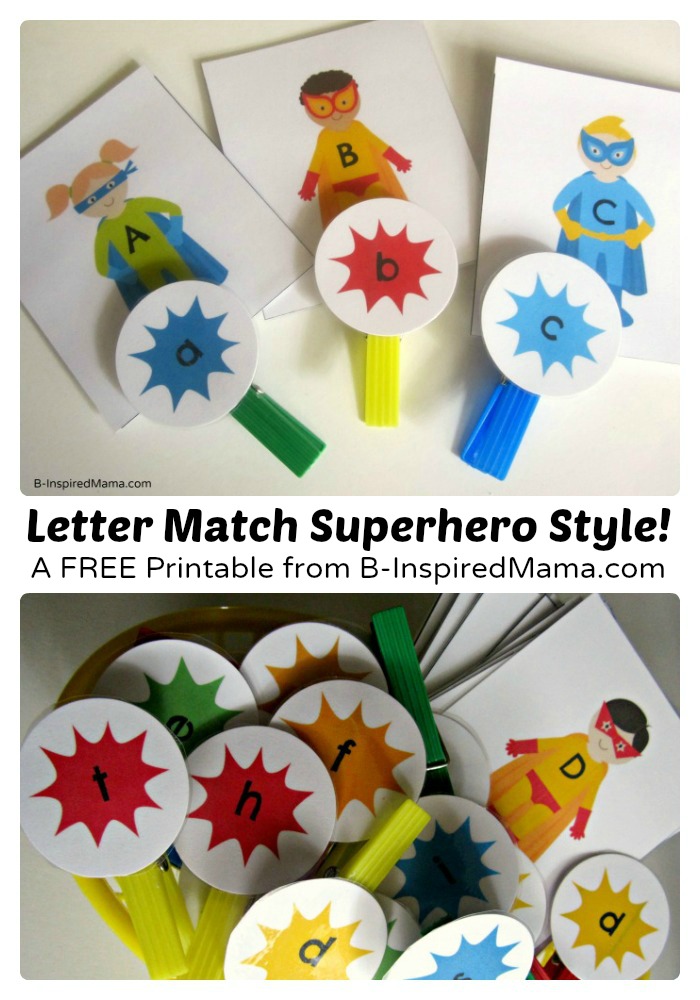 My boys are mostly working on the upper case letters, but as soon as we start throwing in the lower case letters, I'm definitely printing out this letter matching activity. This is also a great opportunity to work on fine motor skill. And you can get this printable FREE from B-Inspired Mama.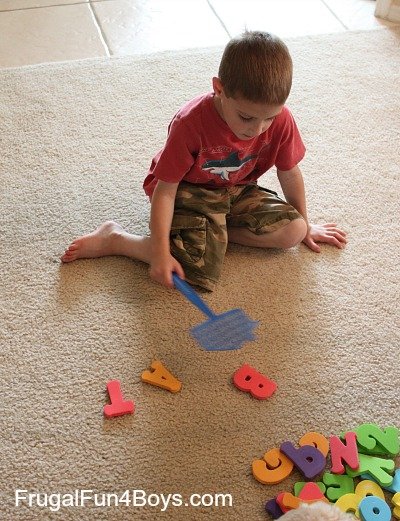 I can't wait to try this one. All you need is a fly swatter (make it a clean one) and some kind of letter manipulatives. Then call out a letter or letter sound and have your child swat away! This is also a great activity for sounding out words.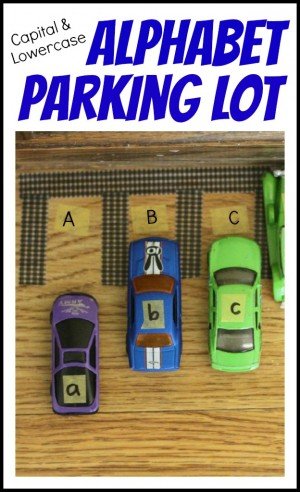 This idea is just brilliant! With 5 boys in our house, we have a TON of matchbox cars, so this is a perfect activity for my boys. This might take a little time to set up, but once it is, your boys (and even girls) will play with it for quite awhile.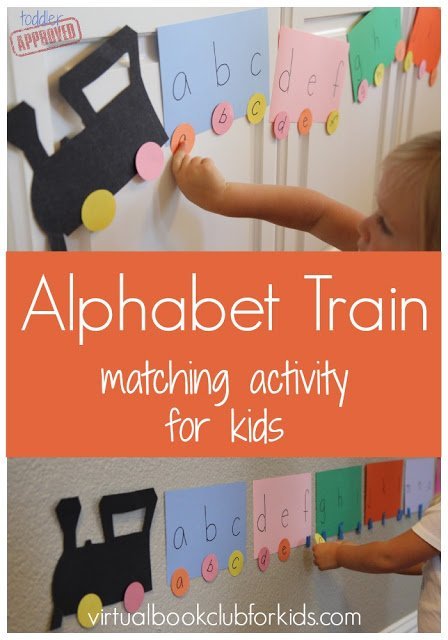 This idea is so adorable, especially is you have a little train lover. You can set it up on the wall and use over and over again, or you could lay it out on the floor if you'd prefer not to stick it to the wall. This is the perfect activity to go along with your favorite train storybook.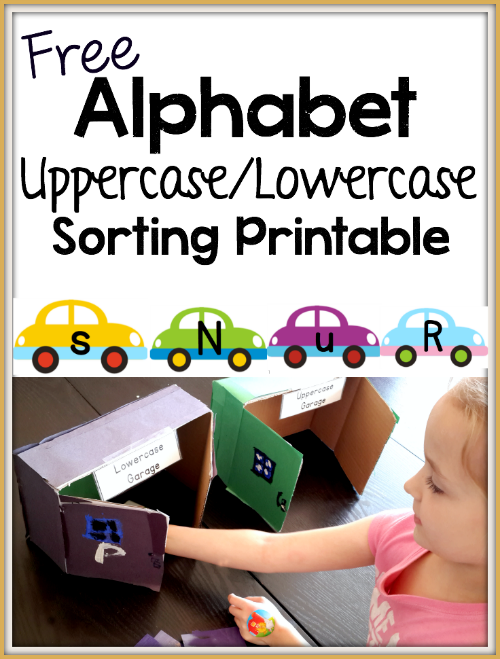 Here is another fun car activity that your child is sure to enjoy. This one focuses on sorting the upper and lower case letters. There is a little set up for this if you'd like to make the garages to go with, although you could do this activity without them, but the printable part of this activity is FREE over at Life Over C's. You could even print out the cards and turn it into a Memory matching game.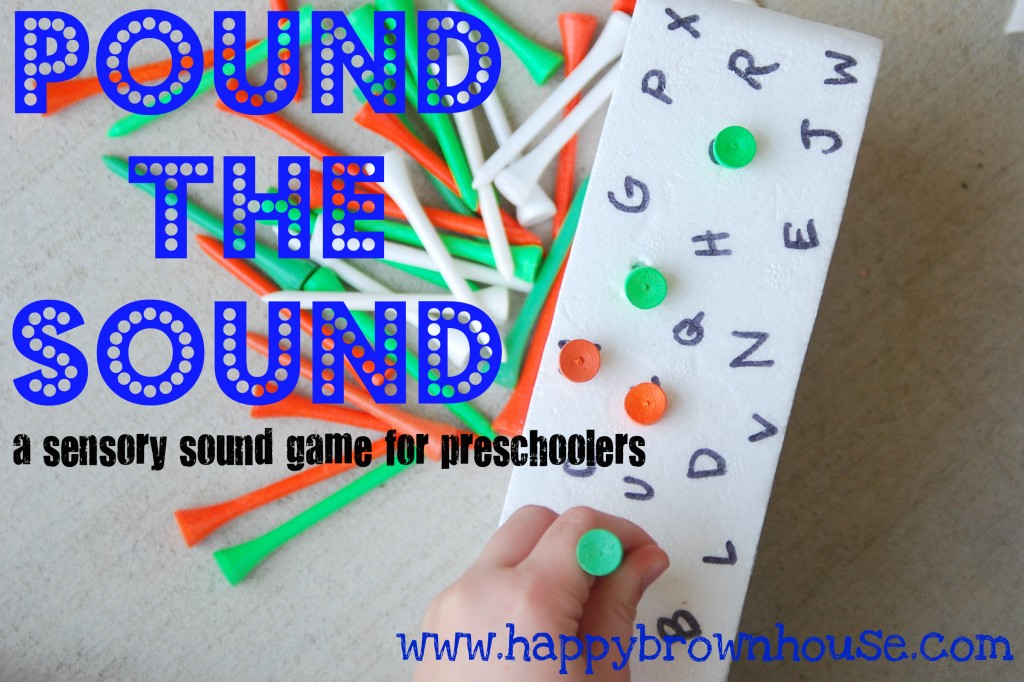 Even though this one is called Pound the Sound, you can easily use it for letter recognition instead. This is another great activity to practice fine motor skills too. I know my little boys are going to love this one.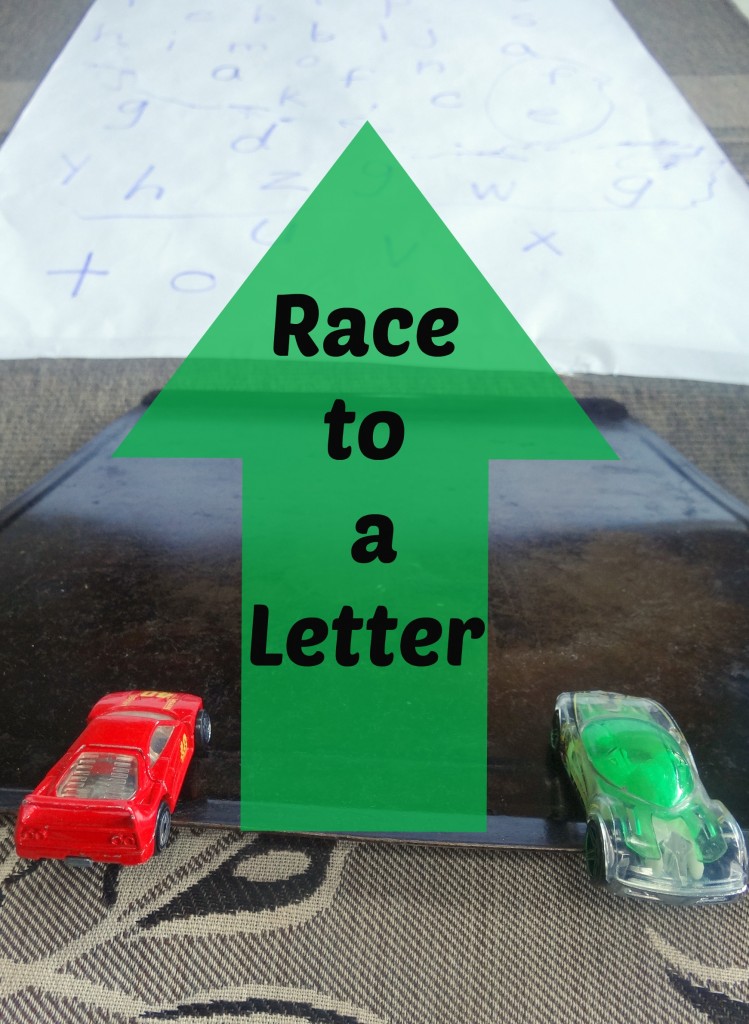 You can never have too many car activities, right? Here's another fun activity that incorporates cars with learning letters. It's pretty easy to set up and looks like lots of fun!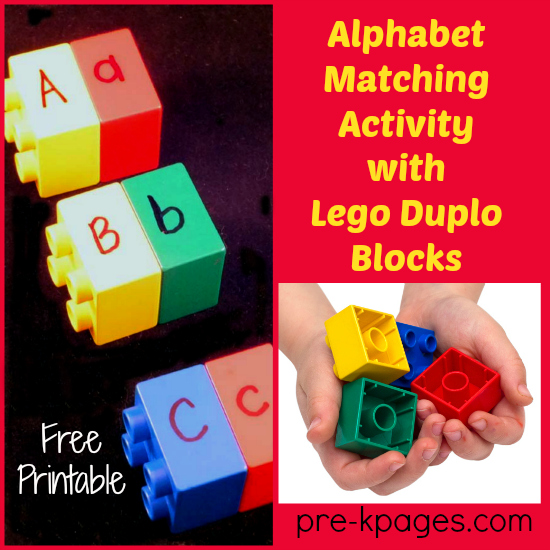 You can never have enough Lego activities either. There are so many learning activities you can do with Legos! This one calls for writing on your Duplo Legos with permanent marker, but if you'd rather not do that, you can buy small removable adhesive labels from any office supply store. This activity also comes with a FREE printable recording sheet from PreK Pages.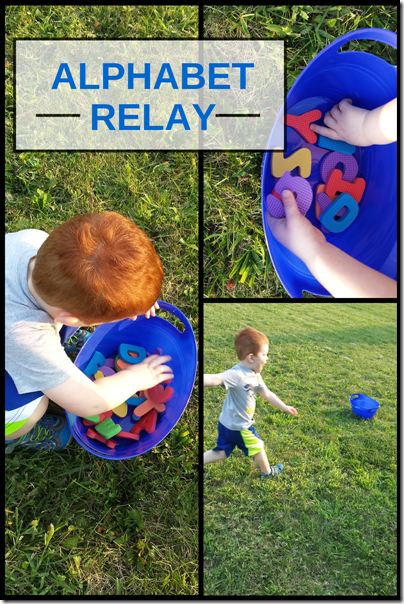 This alphabet relay game is the perfect way for the little boy that loves to move to learn the alphabet, so pretty much a great way for any boy! It's very easy to set up and just the right thing for when you need to get out of the house to run and play.
Just looking over all of these fun activities is getting me even more excited to dive into more letter learning with my boys. Teaching my kids to read is one of my favorite things about homeschooling. Hopefully this list will get you excited as well!