I've been shopping at ALDI regularly now for about 5 years. I wish I had started shopping there sooner! But honestly, I was a little nervous and apprehensive because I didn't really know what to expect from an Aldi shopping trip. I had heard that they do things a little differently there, but I wasn't sure what that really meant or entailed. So, I finally took the plunge because I knew it could save our growing family some cash. If you are hesitant to try shopping at ALDI, I encourage you to just do it! Here is a list that will help prepare you for your first of many money-saving trips to ALDI –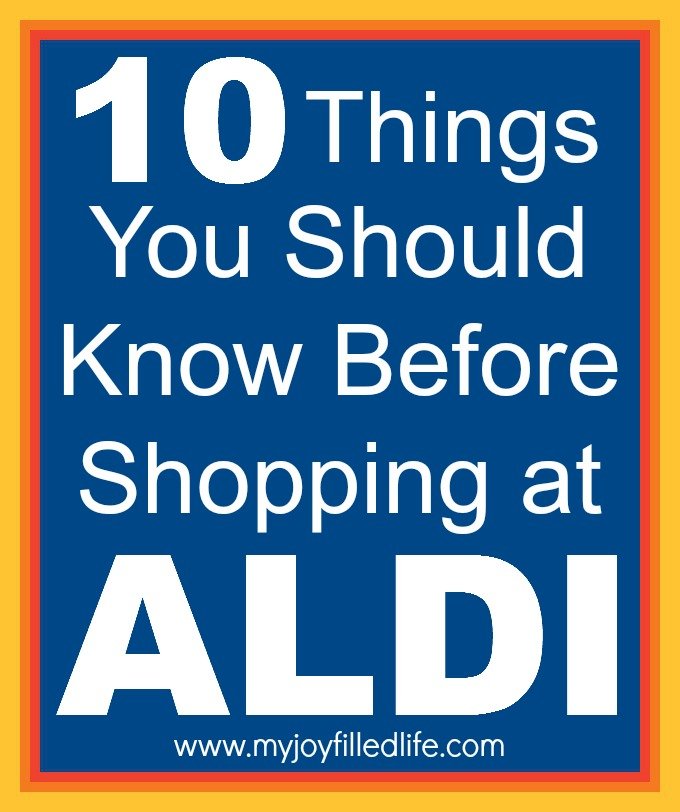 1. Take a quarter.
To use a cart, you will need a quarter. They have these little thingies (I really don't know what else to call them) on the handle of the cart that you put a quarter in that unhooks the cart from the cart in front of it. When you are done shopping, take the cart back to the cart corral and connect the cart back to the others and get your quarter back.
If you forget a quarter, you can go in and get one at the register, but having one ready to go is a time-saver. I keep a quarter in each of our cars that is my 'ALDI Quarter' that no one is allowed to spend.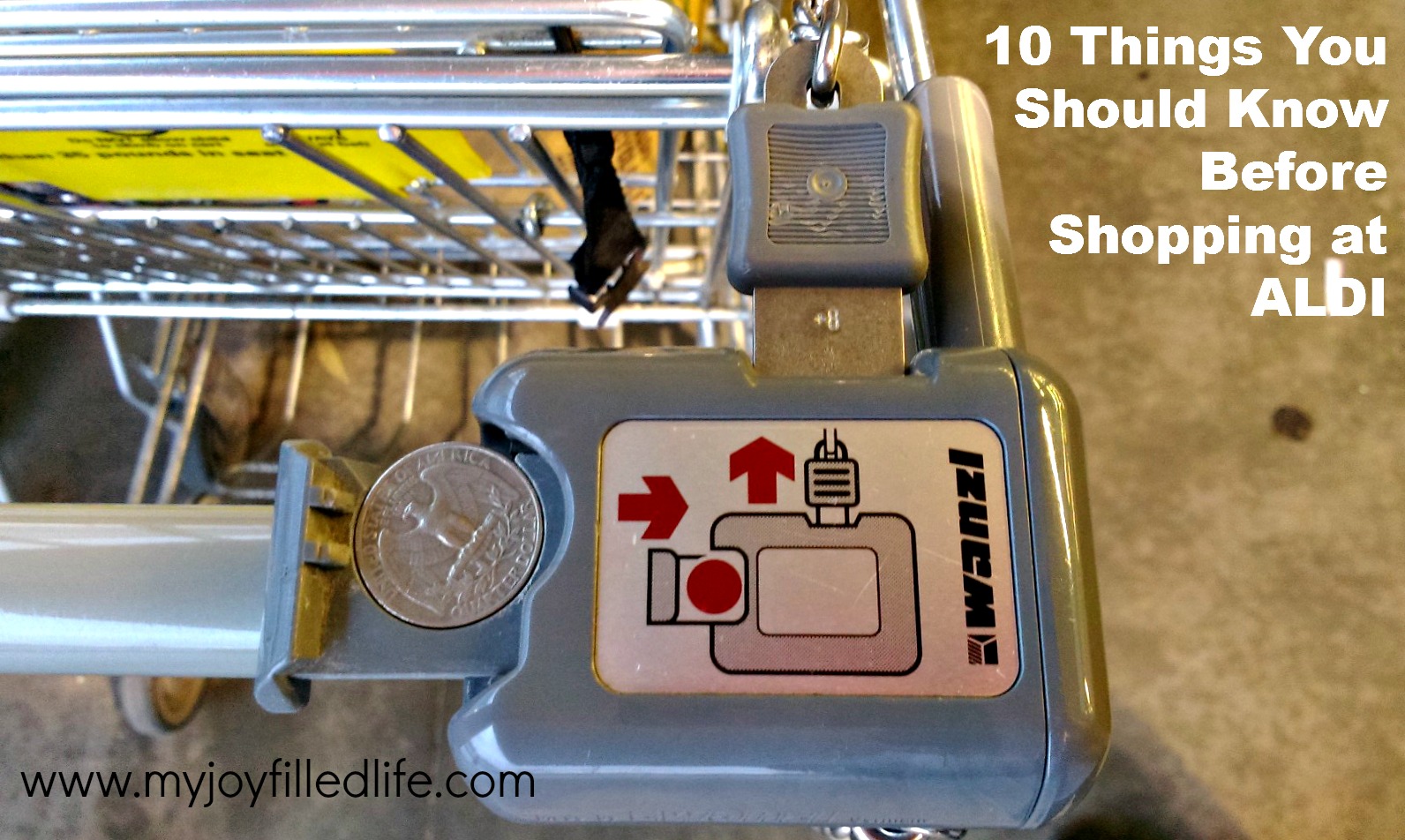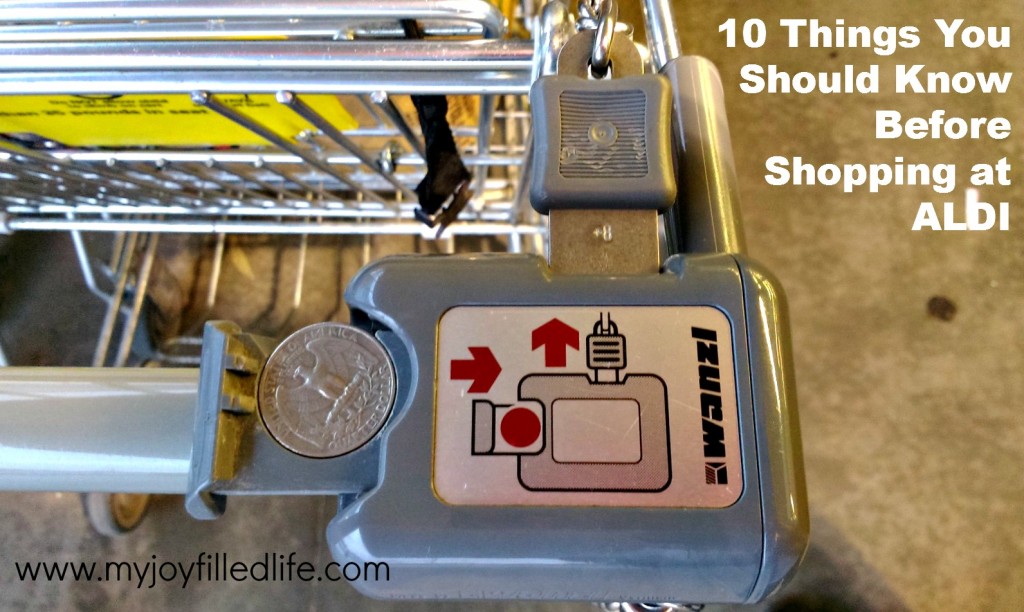 2. They don't take credit cards.
Aldi now takes credit cards! Woo hoo!!!
The only forms of payment that ALDI takes is cold, hard cash, debit cards and EBT cards. They also don't take checks or WIC.
3. They don't take coupons.
That's pretty self explanatory. They don't take manufacturer's coupons and they don't distribute store coupons of their own. So, no coupons needed.
4. Take your own bags.
Take your reusable shopping bags, your grocery bags from a previous shopping trip, or you can buy bags at the checkout. They have brown paper bags, plastic grocery bags, reusable shopping bags, and insulated bags for purchase. You are also welcome to use any of the empty boxes you come across in the store to pack your grocery up.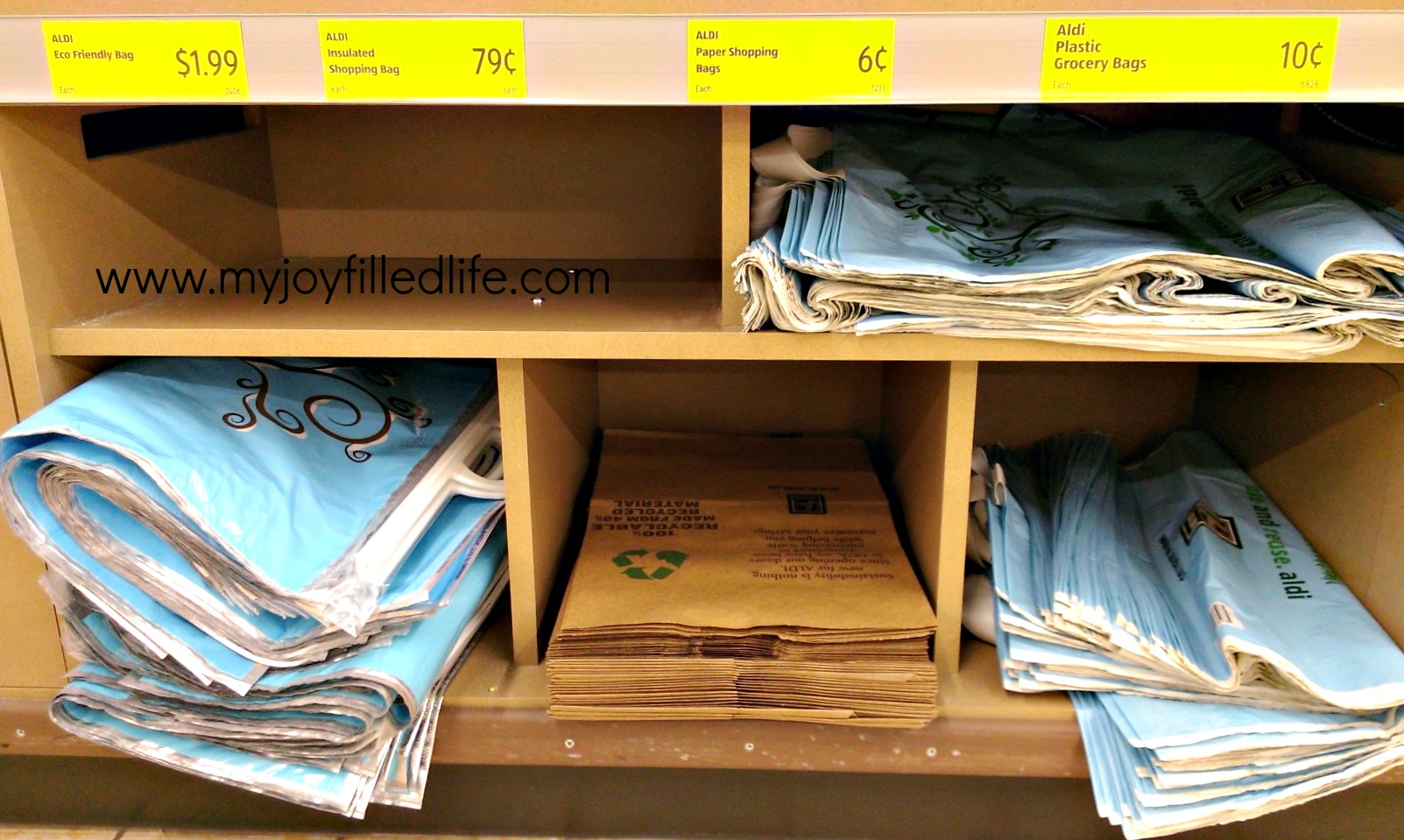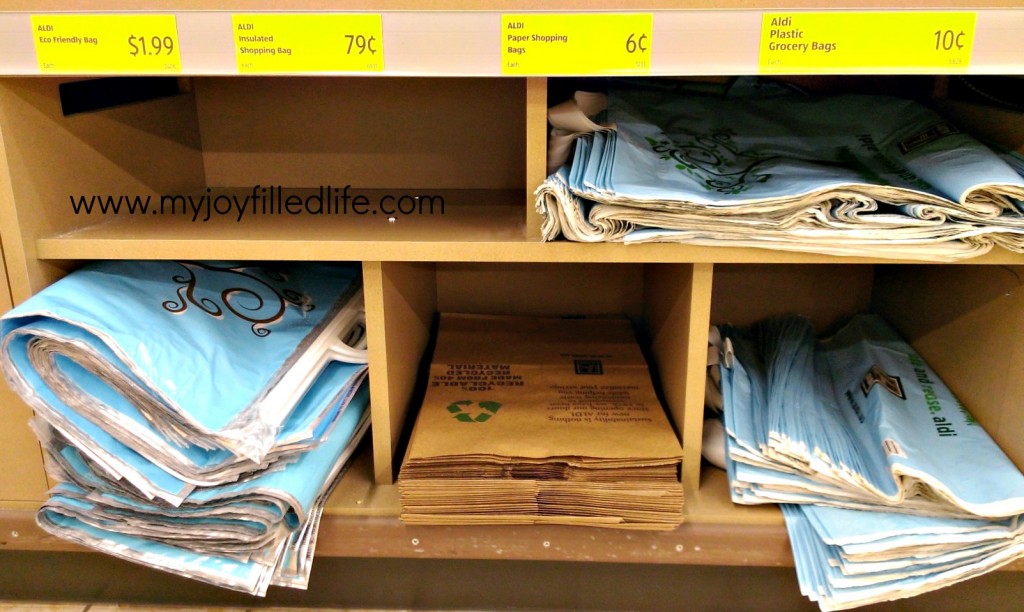 5. Be prepared to bag your own groceries.
At ALDI, the clerk will scan your groceries (at an impressively rapid rate) and just put them back in a cart. They don't bag the groceries for you; you will do that after you pay. They provide a bagging area with lots of counter space to organize and bag your haul.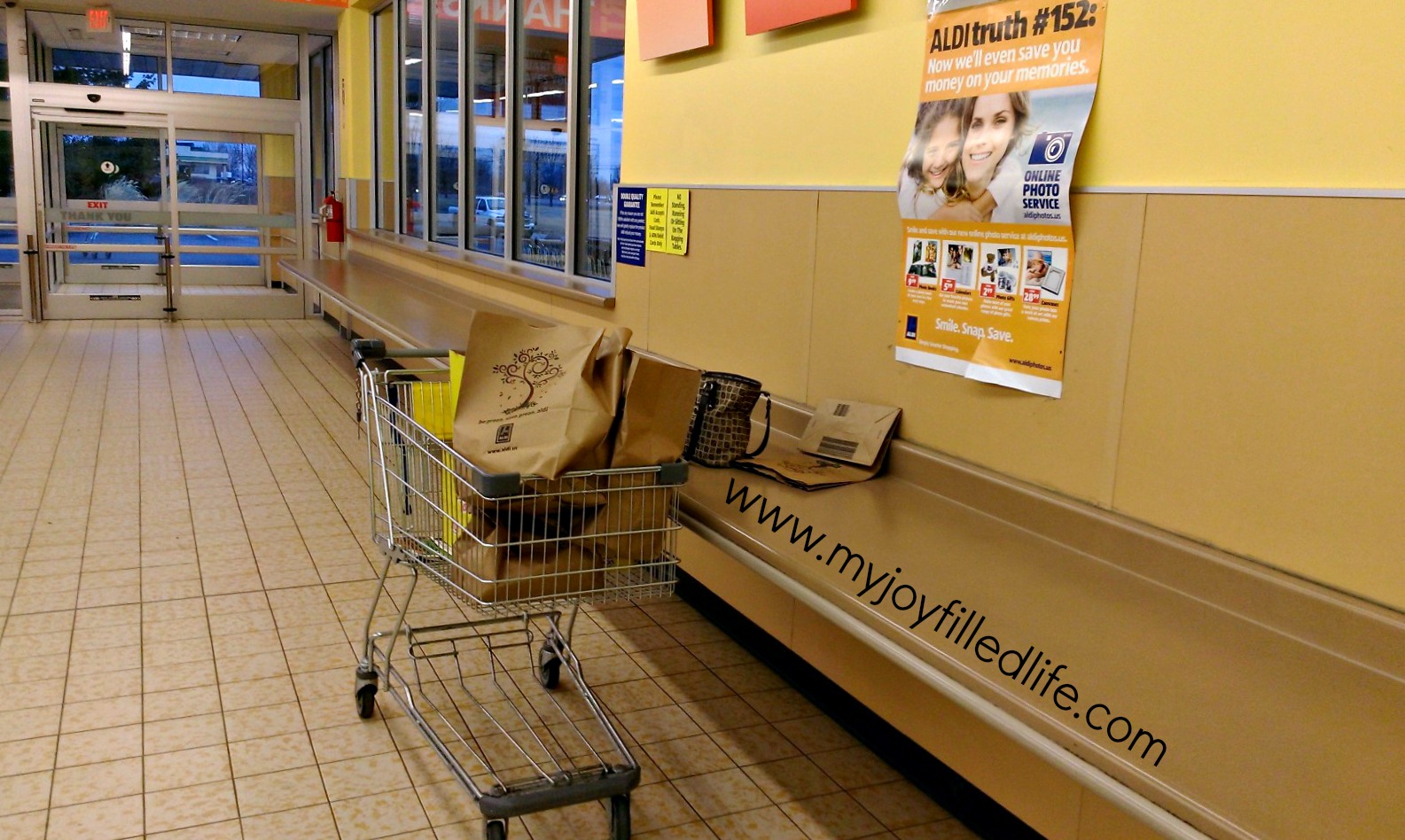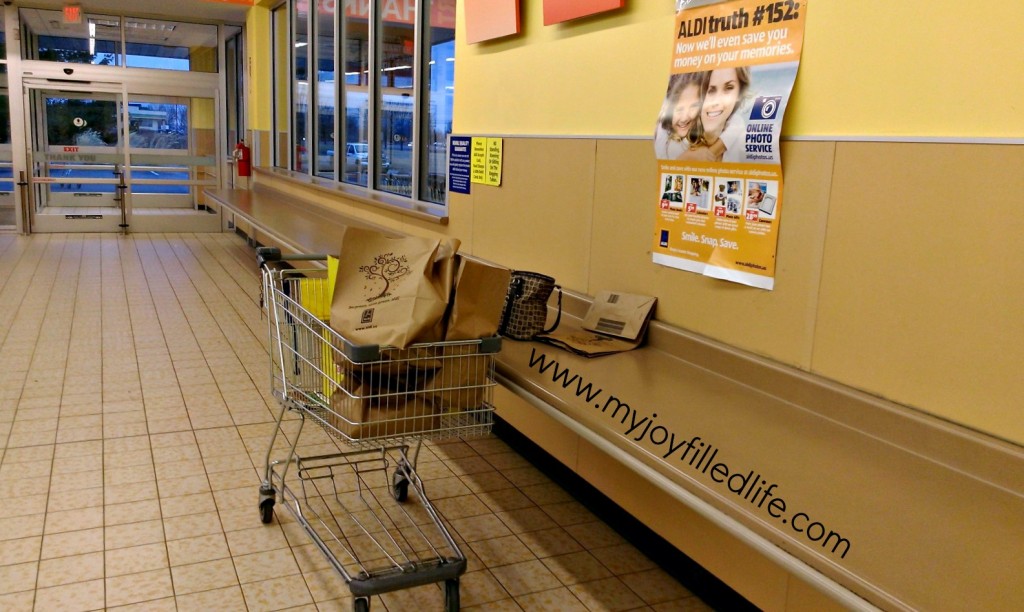 6. They guarantee their products.
They have a great guarantee policy, it's called Double Guarantee. If you aren't 100% satisfied, they will refund your money and replace the product.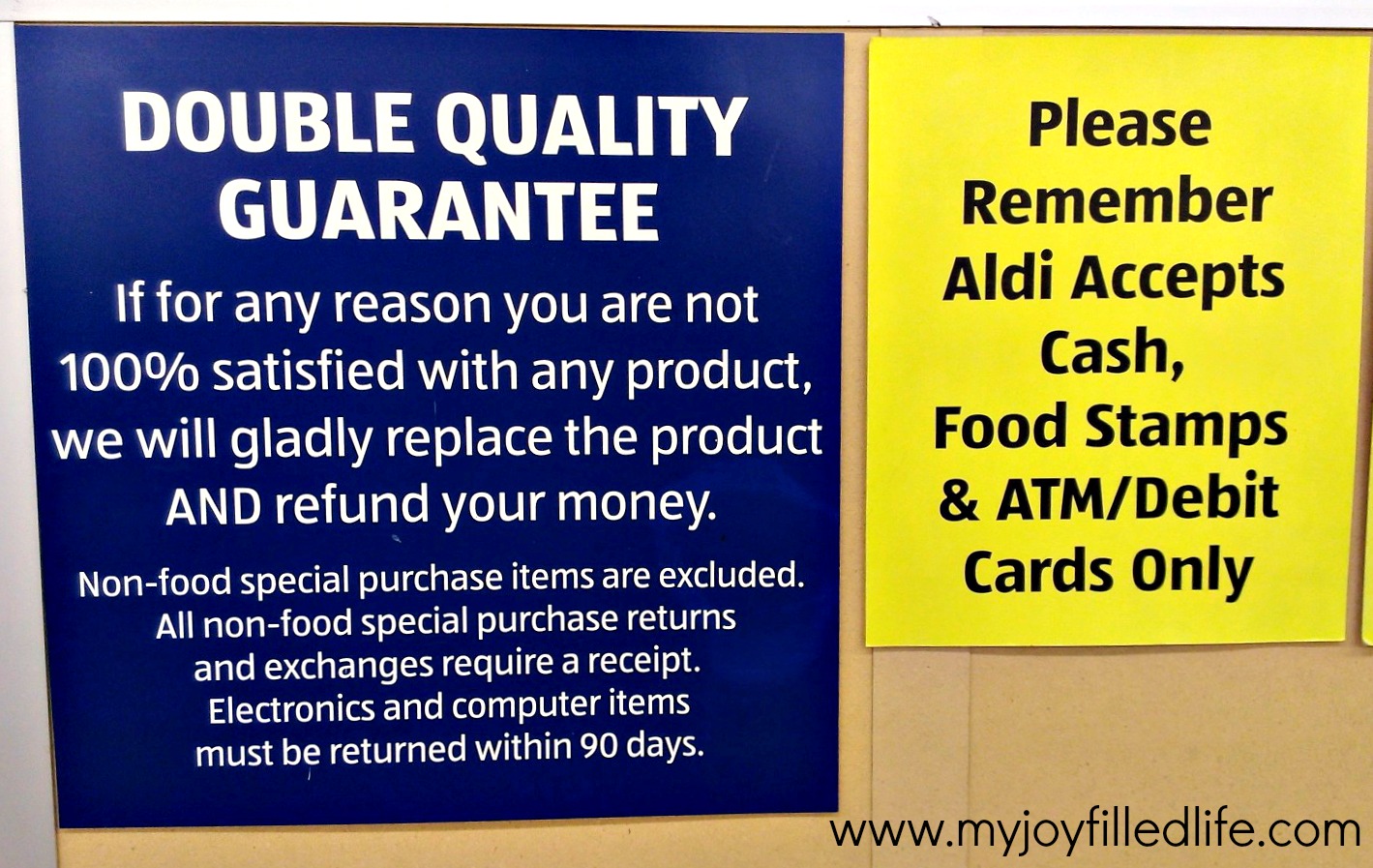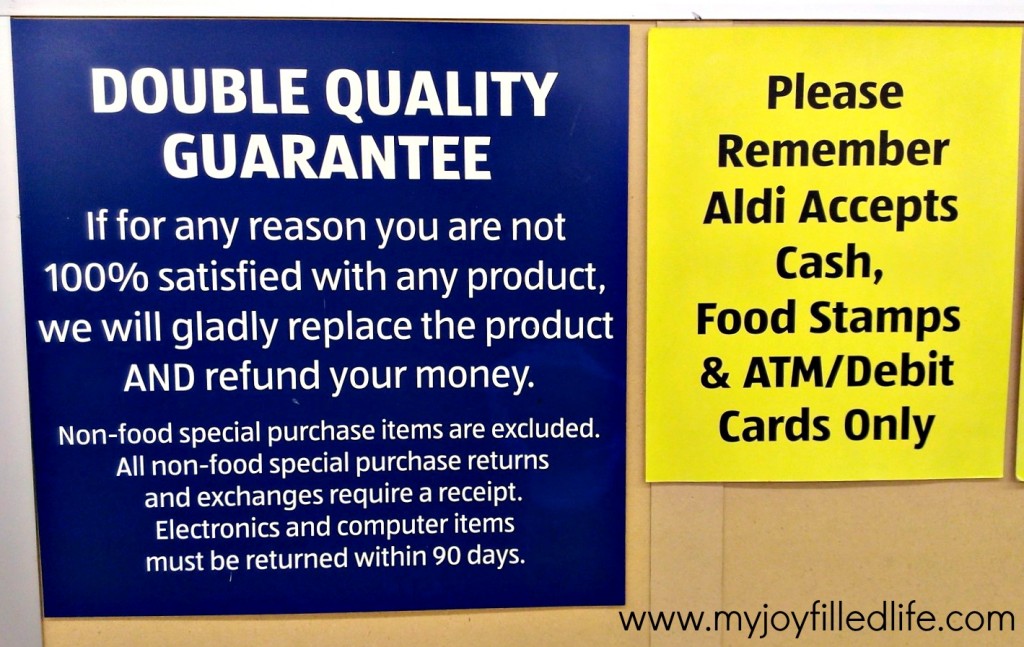 7. They do carry major brands.
I've been seeing more and more major name brands showing up on the shelves at ALDI – Pampers, Coke, Hawaiian Punch, Gatorade, Pringles, Oscar Mayer, to name a few – I'm sure selections will vary by store and by season, although some of the name brand products seem to be turning into a permanent offering at my local ALDI.


8. Their store hours aren't your typical grocery store hours.
ALDI is not open at the crack of dawn, it is not open late at night, and it is definitely not an 'open 24-hours' store. So, if it's late in the evening and you realize you just drank the last of the milk (and the kids require chocolate milk first thing in the morning), don't head to ALDI to get some – you'll only find a deserted parking lot and a dimly lit store.
Your store hours will vary, so check them out before you shop. My local ALDI is open Monday – Friday from 9am to 8pm; Saturday & Sunday from 9am to 7pm.
9. They sell more than just food.
They carry toys, household items, outdoor items, and much more. These things are very seasonal and I have seen anything from bunk beds to chainsaws to commodes (yes, portable toilets). I actually look forward to see what goodies I might find each time I shop.
10. Their food is good.
I'm always hesitant to buy generic brands, however ALDI isn't a generic brand, it's a private label and their products have even won several awards. Through testing and manufacturing by many of the nation's leading food producers, and working closely with suppliers, ALDI ensures that their brand meets or exceeds the quality of name brand products. The also carry a Fit & Active line and a natural foods line, Simply Nature.
Oh, and here's a bonus –
11. You really do save money!
Even more ways to save on groceries:
If you are looking for more ways to save money when it comes to buying grocery, I recommend checking out Tabitha Philen's book, Advanced Penny Pinching.
I started using coupons, matching them up with sales, and stockpiling about 10 years ago. While I don't shop to save to the extreme that I used to, I still appreciate getting a good deal, finding good sales, and saving on groceries. I'm so glad that somebody (Tabitha) decided to write all of this down (and much more) and share it with other homemakers.
Advanced Penny Pinching features over 70 pages of tips and tricks for maximizing your grocery budget by offering step-by-step instructions on how to build a stockpile; tips on preparing for your grocery trips with price lists, coupons, and menu planning; help with changing your shopping habits; insight into shopping at wholesale clubs; and so much more.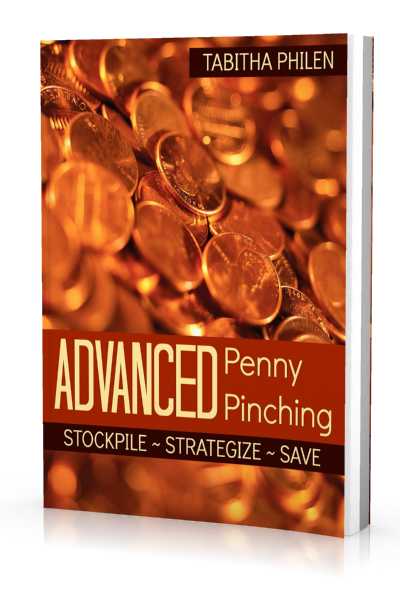 What are some of your money-saving strategies for saving on groceries?