I'm super excited to tell you all about a new series coming to 
My Joy-Filled Life!
The ABCs of Homeschooling will be starting on June 21st – a week from today!
Every Friday, one of my fellow homeschool bloggers will share a post that relates to homeschooling in one way or another.  They will be sharing their ideas, wisdom, tips, and advice about the topic of their choice.
Here is a list of the topics and the blogs that will be contributing:
Grab a  button or banner and help spread the word!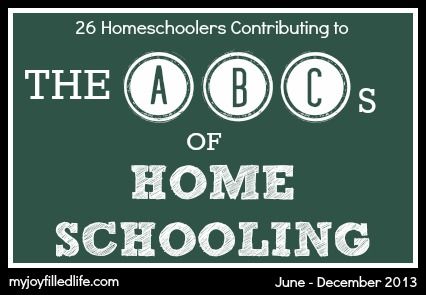 Don't miss a post, have My Joy-Filled Life delivered right to your inbox. Enter your email address:

Delivered by FeedBurner


 ©2012-2013 My Joy-Filled Life. All rights reserved. All text, photographs, artwork, and other content may not be reproduced or transmitted in any form without the written consent of the author. https://myjoyfilledlife.com