Are you familiar with Usborne books?
Usborne Books is the 2014 Children's Publisher of the Year, offering over 1700 books for babies through young adult – widely respected in the industry, but more importantly, widely loved by KIDS!
Usborne Books and More believes that children should have every opportunity to them, especially a good education. They offer a product that is unsurpassed in quality, content, illustrations, and photography. Their books entice children to dive into the information and surface again eager to learn more. From enchanting baby board books to puzzle books that stretch the imagination, Usborne offers books for every child.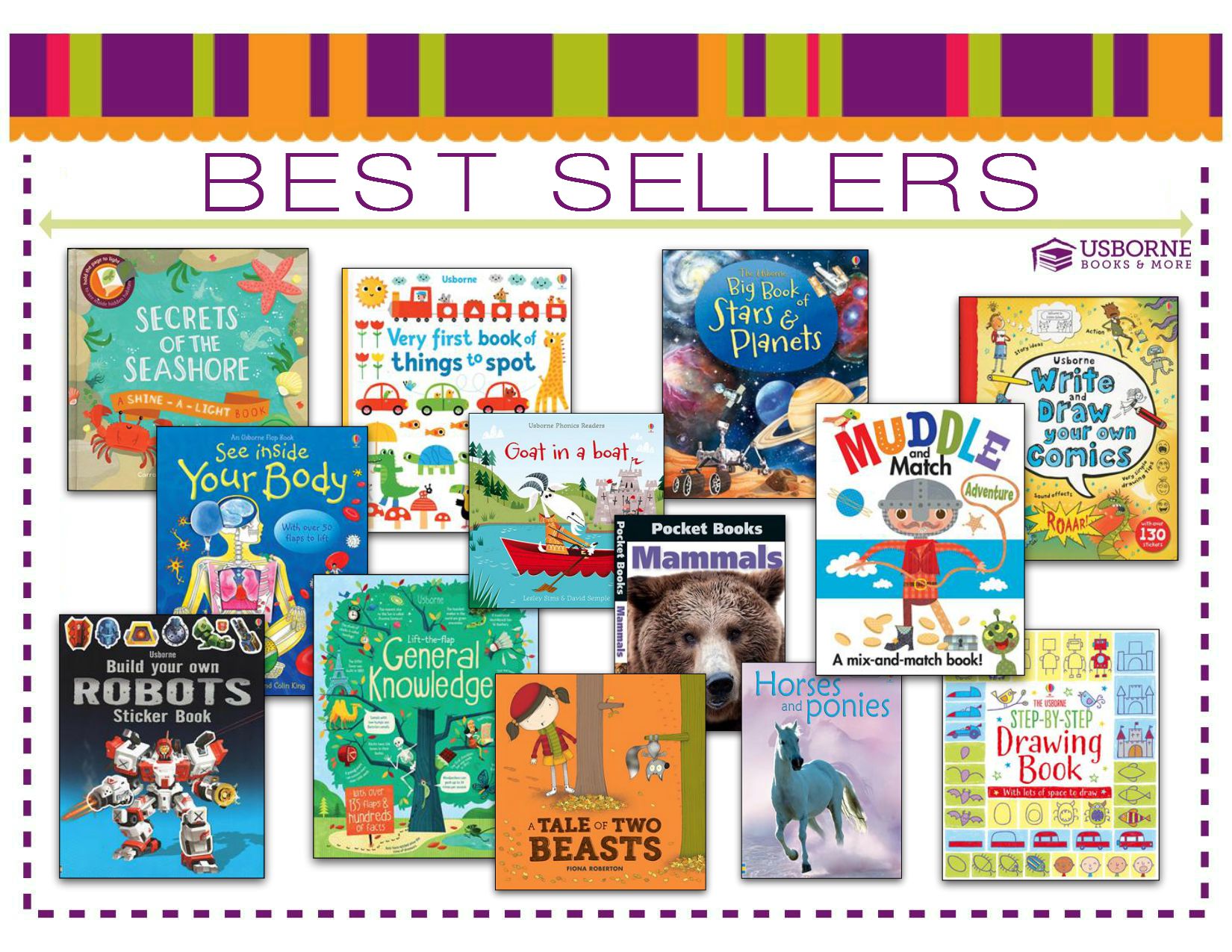 I recently became an Usborne Books & More independent consultant because I love the books and I admire the company's passion to end the literacy crisis by getting books into the hands of as many children as possible. Being a consultant allows me to supplement my family's income and build our home library by sharing these awesome books with other moms and homeschoolers.
I discovered Usborne books about 10 years ago and immediately fell in love! We have been using them in our home and homeschool ever since. I'm confident that you will love these books as much as my family does!
Whether you are new to Usborne or an Usborne vet — here is a sneak peek into the world of Usborne-
Do you like books? How about FREE books?
How would you like to build up your home library with high quality, educational books for FREE? I can help you do that by hosting an Usborne Book party on Facebook.
Hosting a Facebook party is really quite simple and doesn't require a whole lot of work on your part. Just invite your friends and family, attend the event, and make your wishlist – that's pretty much it! I do most of the work for you and walk you through every step of the way.
As a hostess, you will earn free books based on the amount of your party sales, as well as half price books and other incentives (if you qualify). Check out the chart below to see what you could potentially earn –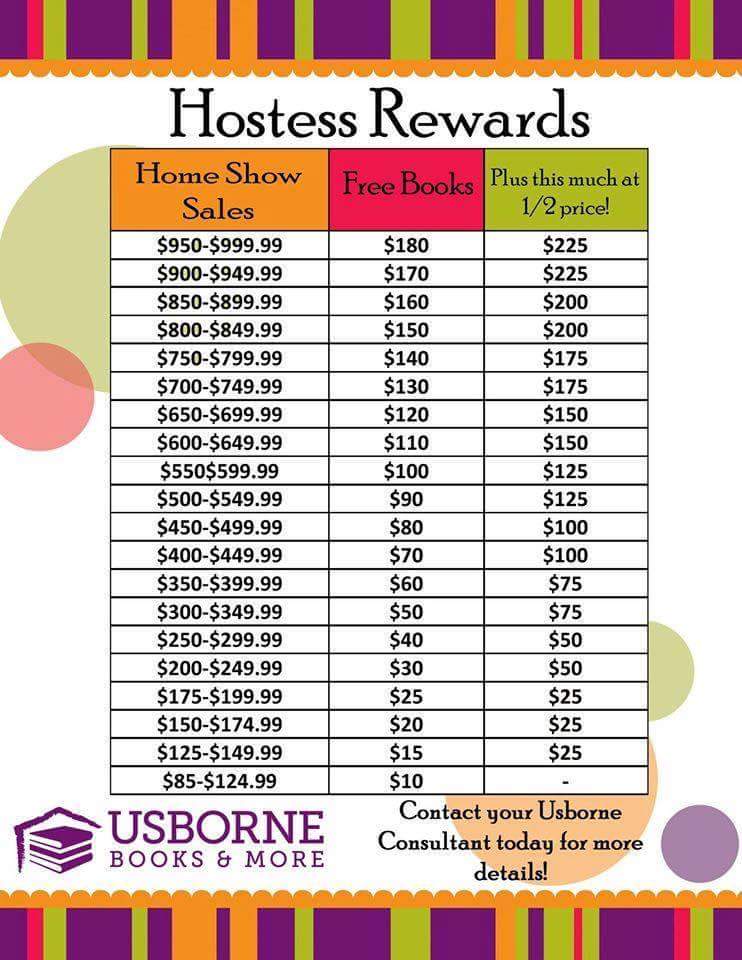 And right now, my hostesses can earn DOUBLE THE FREE BOOKS, if their sales reach $250!
If you are interested in hosting a party, comment below or contact me here ——-> HOST A PARTY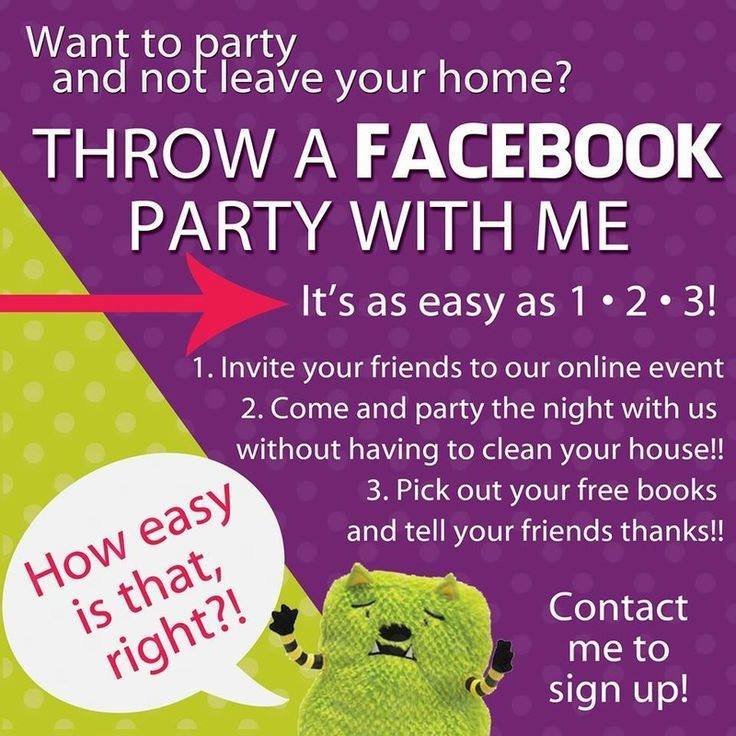 Do you want to take it one step further and start your own journey as an Usborne Books and More consultant?
Usborne TRULY needs more consultants in every community in the U.S. and I'm currently growing my team; I'd love for your to join us! This is an amazingly rewarding home career that offers many benefits and flexibility.
We currently have an amazing opportunity in September to join for just $25! (you have the potential to earn the cost of your kit back within your first 30 days).
Did you know?
We have NO sales minimums or requirements
You earn 25% commission on sales with potential bonuses (you can earn even more if you advance in the company)
You get a 25% discount on your own purchases
There is a TON of team support and encouragement to help you meet whatever goals you may have
Usborne Books & More is DEBT FREE
If you are interested in more info about becoming a consultant, comment below or email me.
If and when you are ready to join, you can do so here ——> JOIN