Do you host a Tuesday Link-Up that you'd like me to include on the list?
Just leave the info in the comments section for consideration.

Looking for link-ups for other days of the week? Click Here

You can link up kid activities, homeschool related, or homemaking/recipe posts.

Link up any blog posts that will encourage women to joyfully live out their roles as wives and keeper of their homes. Posts on marriage, parenting, housekeeping, recipes, etc.

Link-up topics can include marriage, parenting, homemaking, devotional thoughts, time management, money management, organization, home decor, book reviews, recipes, DIY, tutorials, and more. No giveaways, sales, Etsy shops, or linky party posts.

Link up these kinds of posts – recipes and cooking tips, homemaking tips, parenting tips, and kid craft and activity tips.

Come and share your posts (as many as you'd like) that will be a help or blessing to other women.

Share your awesome recipes – as many as you'd like, new or old.
Two-Cup Tuesday
Link up your recipes and tutorials. No repeat posts please. Starts Mondays at 8pm.

One Project at a Time

You can share what you're working on, what's inspiring you, what's challenging or calling you.
Totally Talented Tuesdays

Link up posts that show off your talents.
Tuesday Tutorials

Link up your projects.
You're Gonna Love It Tuesday

Feel free to link up anything you have created. Recipes, decor, crafts, written or photographed. Anything you are so proud of you just gotta share it with others.
Take it on Tuesday

Link up your handmade projects, crafts, DIY tutorials, organization ideas, and personal projects.
Awesome Things Blog Hop

You may link up as many projects as you would like. They need to be YOUR creations and projects.
Made By ME

Link up your awesome projects.
Brag About It

Link to something YOU have made. No giveaways, Etsy shops, contests, link parties, or selling.
Handmade Tuesdays

No Rules.
Show Me What You Got

Link up home projects, recipes, crafts, DIY, makeovers, etc.
Party on the Porch

Link up family friendly posts. No giveaways, link parties, or shops please. Starts 8pm EST
Time to Sparkle

Link up anything YOU created – recipes, crafts, tutorials, printables. Please don't link up giveaways, Etsy shops, or other link parties.
Take-a-Look Tuesday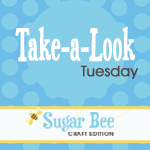 Tuesday To Do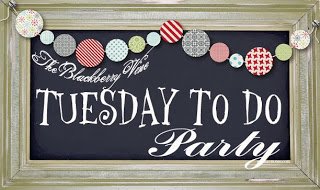 Turn it Up Tuesday

Link up your funny stories, DIY posts, recipes, mommy moments — anything at all, as long as it is family-friendly.
Too Cute Tuesday

Link up something made by you. No etsy shops or giveaways please.
Social Media 2-for-Tuesday

Link up two of your social media platforms (it varies each week). Starts at 7pm EST.
Geeky Educational Link-Up
Link up your geeky, science, sci-fi, educational posts.
Toddler Idea Tuesday

Link up your ideas for working with toddlers.
Twinkly Tuesday
The link party where you can share your favorite post, old or new!