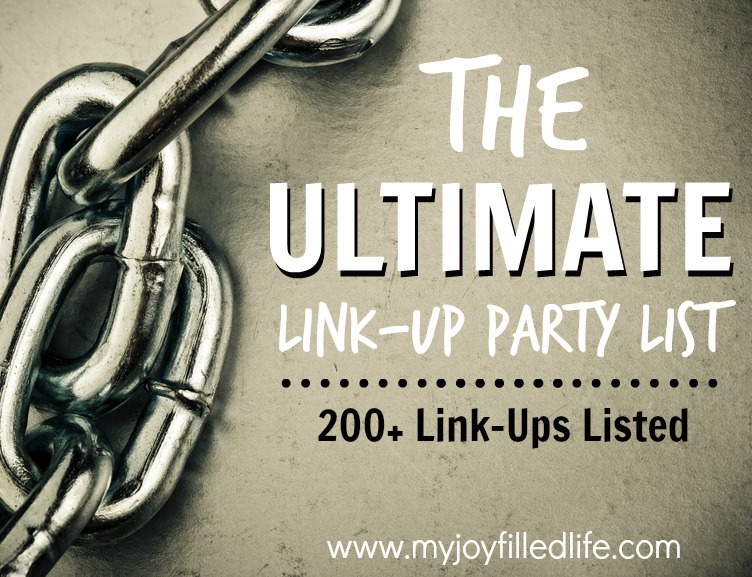 Even before I started blogging back in March 2012, I enjoyed visiting link-up parties. I enjoyed finding new blogs to read, trying new recipes that I found, pinning craft ideas, getting homeschool tips and ideas, and receiving encouragement from women online.
Eventually I felt the pull to start my own blog and to give back what I had received from so many amazing women online. When I was finally brave enough to start my own blog, I couldn't wait to link up to my first link-up party. And I've been linking up ever since, and still enjoy it just as much!
Because of my love for link-up parties (and because I've 'heard' SO MANY bloggers asking about places to link up) I decided to put together a HUGE, comprehensive, and current list of link-up parties around the web. There are over 200 parties on this Ultimate Link Up Party List, offering you a variety of places to link up. On the list you'll find the following parties – homeschool, faith, marriage, motherhood, crafts, recipes, homemaking, and lots more.
I AM NO LONGER UPDATING THESE LISTS – SORRY!!













Share the list (or add it to your site for easy access)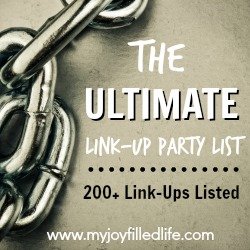 Not sure what Link-Up Parties are all about? Check out these helpful links –
How to Link Up at a Link Party (inlinkz)
How to Link Up to a Linky Party (Linky Tools)
5 Things You Must Know About Link Parties and How Easy it is to Link Up
Linky Party Etiquette, SEO, and How to Get Featured MORE
Linky Party Etiquette, SEO and How to Get Featured MORE – See more at: http://itssoverycheri.com/2012/07/21/linky-party-etiquette-seo-and-how-to-get-featured-more/#sthash.yu0CaAkR.dpuf