Have you heard?! The BIGGEST homeschool sale of the year is happening right now!!
The 5th annual Build Your Bundle Homeschool Sale kicked off today and is bigger than ever! During this sale you can legitimately save 86-95% on digital homeschool curriculum and resources. This sale only happens once a year and only lasts for a week, so check it out early! Sale runs May 7th-14th.
In this post I'm going to quickly highlight the top 5 most important things you need to know when shopping the Build Your Bundle Homeschool Sale.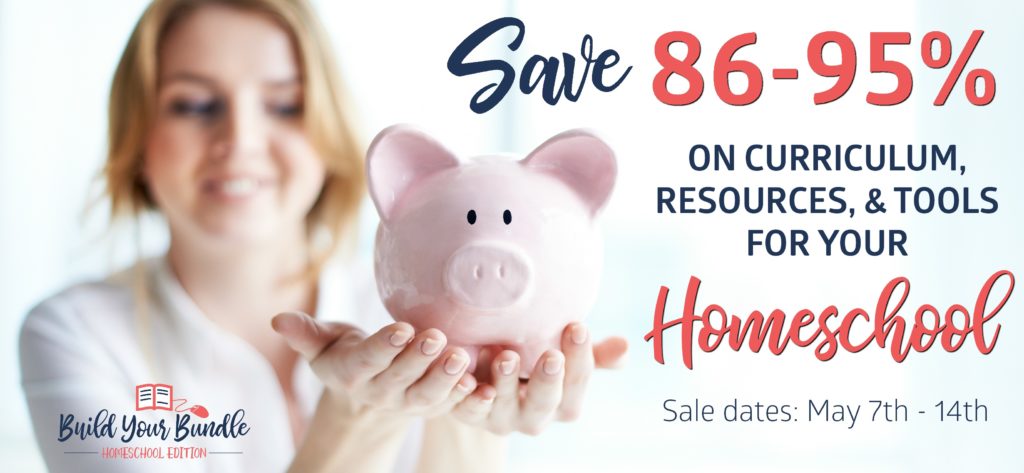 ---
These are pre-assembled bundles that are grouped by age, subject, or theme. Each bundle contains roughly 12-15 products in each, ranging in price from $10-$49, which gives you a savings of up to 95%. Here are some of the bundles you will find in this year's sale – Early Learning, Charlotte Mason, Elementary, Character Building, Unit Studies, and more.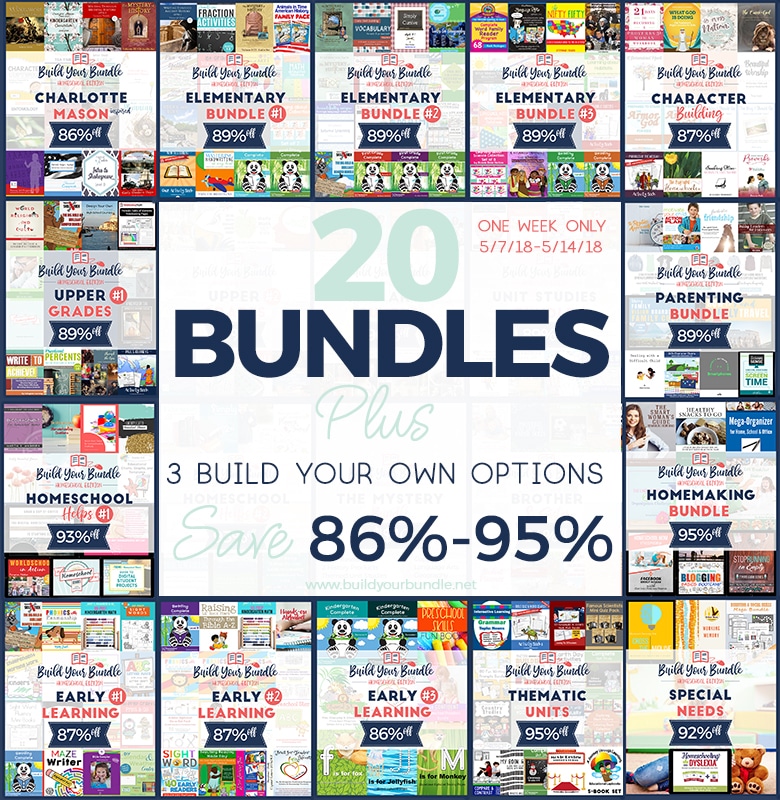 ---
Pick and choose from nearly 200 products to build just the bundle you want (this is the way I prefer to shop). There are three different ways to build your own bundle, and they are:
Pick 5 for $25 – choose from 181 products priced $19.99 and under
Pick 10 for $39 – choose from 181 products priced $19.99 and under
Pick 5 for $39 – choose from 254 products of any price
---
I love this deal because you can save even more money!! Some things to know when taking advantage of this offer:
The free bundle will be the lowest priced bundle
No coupon code is needed; the discount will show automatically in your cart
You can use this offer multiple times in the same transaction (although sometimes it's more cost-effective to use it in separate transactions); so you can B2G1, B4G2, B6G3, and so on.
All 3 bundles that you are using for this offer must be the same kind of bundle; for example, they all must be pre-assembled bundles or they all must be build your own bundles.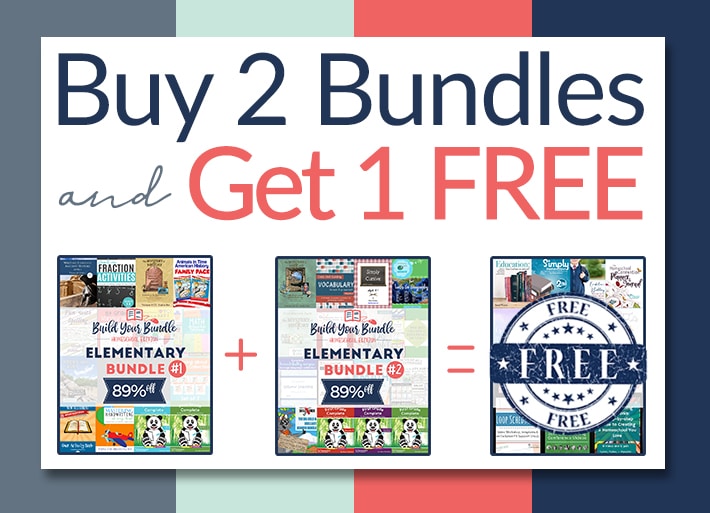 ---
Or what we like to call Premium Products. These are completely separate from the bundles. You can save 50-70% on online courses, memberships, software, and conferences for your home and homeschool. Some of the ones I have my eye on are:
Parenting Teens Summit – 70% off
Frumpy to Fabulous – A Wardrobe Course for Moms – 50% off
Homeschool Tracker – 50% off
SchoolhouseTeachers.com – 50% off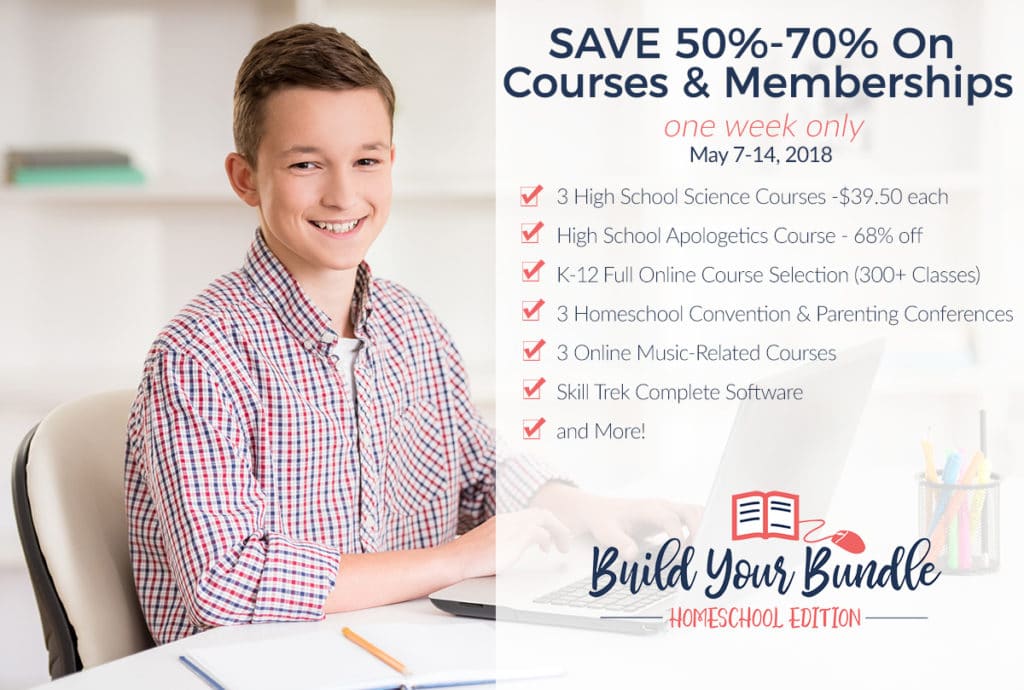 ---
Anyone that makes any kind of purchase during the Build Your Bundle Sale will receive a bonus book full of exclusive discounts, deals, and freebies. Things like:
A $5 gift card to The Crafty Classroom
A FREE lapbook from A Journey Through Learning
A FREE calligraphy book for beginners
40% off Daily Skill Building Vocabulary
A FREE eBook from Knowledge Quest
$10 off StartWrite
25% off at Living Montessori Now
And so much more!!
---
Click the image below to see all of the publishers in this year's sale!