For one week only save 40% on all student books and ebooks at GrapeVine Studies! That's a great deal!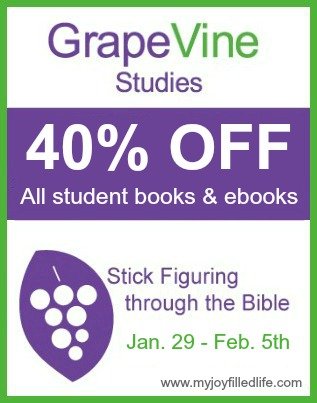 This is such a fun and unique way to learn the Bible and can be used with kids as young as preschool age all the way up to junior high school.
If you are new to GrapeVine Studies and want to know more about it, be sure to visit this page.
Want to try a lesson before you buy? Check out this FREE sample lessons.
This sale runs January 29th – February 5th.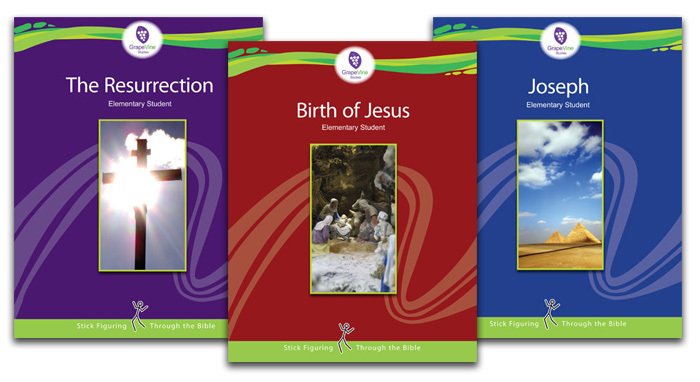 This is the BIGGEST SALE of the season, so don't miss it!