Last week I posted a letter to my baby in heaven – my baby that I didn't give a chance at life.
This post is a follow-up to that letter that shares more of my story.
I was 16.
He was 18.
I was young and naive.
I didn't think it would happen to me, that it could happen to me.
Things like this don't happen to people like me – I was an honor student, the star of the soccer team, had lots of friends – I was a good kid and had everything going for me. Things like this only happen to other people – people you hear about, read about, or see on TV.
Only it does. And it did happen to me.
The nurse practitioner at Planned Parenthood did the test twice, because as a family friend, she didn't want to believe that she was seeing two lines.
But it was true, I was pregnant.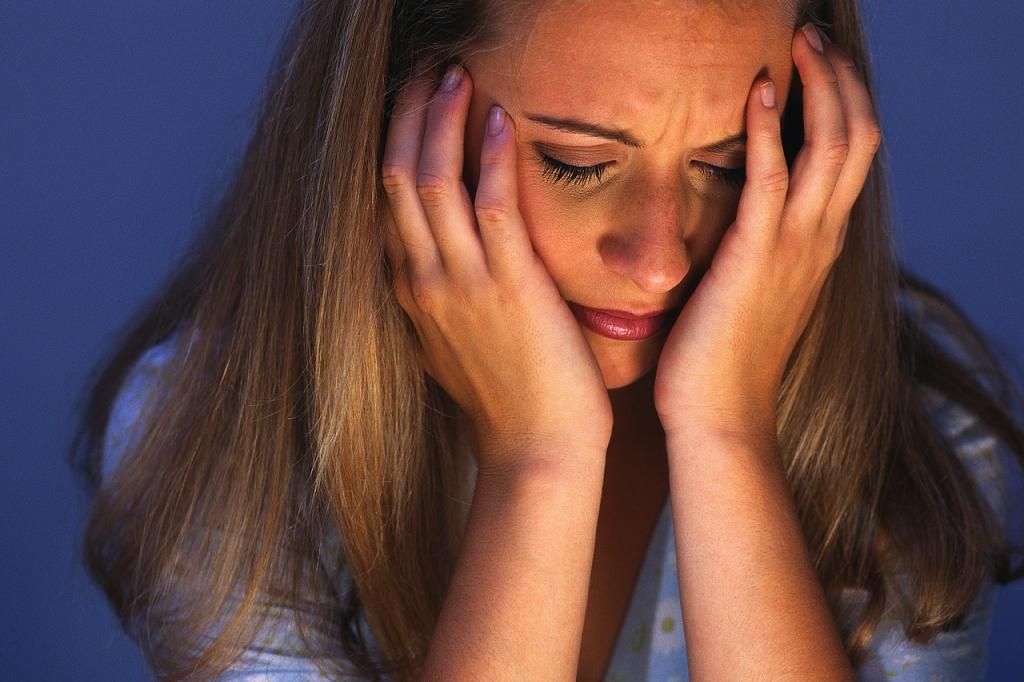 There was no doubt in my mind about what I was going to do. I was going to have an abortion.
As my mother sat in the waiting room, unaware of what was going on, I was ushered into another room to speak to a counselor to make sure this is really what I wanted to do. The extent of the counseling session was the counselor asking me if I was sure that this is what I wanted to do. I said yes. So we went ahead and scheduled an appointment for the abortion for the following week.
I told my boyfriend the next day and didn't get much of a response from him; his idea of supporting me in this was by paying for it. For the first half of that week, my biggest concern was figuring out how I was going to pull this off without my parents finding out. After several days of facing this on my own – I broke down – I had never felt so alone, scared, and confused in my life. I realized that I needed my mother.
So, I told my mom. And she made me tell my dad. They both said that they would support me in whatever I decided to do. Now that it was all out in the open, all I had to do was wait, wonder, and think. I never once thought about what I was actually going to be doing soon – that I was going to allow someone to go inside me and take my baby out, therefore killing it. I never once thought that there is actually a living being growing inside me. That's not what I, at 16, was thinking about. My biggest concern at this point was that the abortion procedure was going to physically hurt – hurt me. Of all the things I could have been thinking about, I was only thinking about myself.
And that's the reason why I had an abortion – because I was only thinking about myself. I was worried about what people would think of me when they found out I was pregnant, worried about other people judging me. I was worried about my future – I had plans to finish high school, go to college, and have a career; a baby didn't fit into those plans at that time. I made my decision based on very selfish and heartless reasons. It still sickens me and makes me very sad that I didn't even have any feelings of remorse or guilt, until many years later.
The clinicians at Planned Parenthood figured that I was about 8 weeks along. My parents and my boyfriend went to the clinic with me, but they were not allowed to go into the actual procedure room with me. I felt so alone even though the doctor and a nurse were in there with me. I squeezed the nurse's hand and experienced the worst cramps of my life as the doctor took my baby from inside me. When it was over, the doctor covered up the machine and the nurse brought in a wheelchair. She told me that when I was ready I could get up and sit in the wheelchair; then they both left. I laid there for a few moments and when I slowly got up, I noticed that the back of my shirt was covered in blood. I still remember exactly what I wore that day. After staying in the recovery area for a little while, they gave me some pain pills and then we went home.
Eight years later I found hope and forgiveness in our Lord Jesus Christ! I surrendered my life to Him, and He saved me! I am amazed at His love for me and what He did on the cross for me! Truly amazed! I am a new person. I am born-again. I am redeemed! Praise Him!
Ultimately, to have an abortion was my decision, but I still can't help but wonder today why no one tried to help me; why no one tried to help my baby. My parents and Planned Parenthood never discussed alternative options to abortion with me (of course I knew what they were, but I had blinders on and no one tried to help me see things differently); no one discussed the possibility of keeping the baby, and the word adoption was never uttered.
I can't change what I have done. But I have faith that the Lord will use my story and my baby's short life for good. He has been prodding me to share my story, and I hope and pray that through my obedience, good will come. It is my heart's desire to help other women who have gone through what I have, help women and girls that are facing an unplanned pregnancy, and help women find healing through Jesus Christ.
If you have had an abortion in the past and are struggling with guilt and remorse, or if you are facing an unplanned pregnancy, please feel free to email me. I am not a counselor or a therapist, just someone that is here to help in anyway I can.
And to all the women out there who have faced an unplanned pregnancy and/or contemplated an abortion, and chose life – you are my heroes! You did what I couldn't. I admire your courage!

©2012-2013 My Joy-Filled Life. All rights reserved. All text, photographs, artwork, and other content may not be reproduced or transmitted in any form without the written consent of the author. http://myjoyfilledlife.com