I'm what you would call hair-challenged. At least that's what I call myself.
I feel sorry for my girls. My hair specialty is a pony-tail. Kind of boring, but thankfully they don't mind too much (yet), and they have a blast playing and experimenting with Mommy's hair instead of the other way around.
I've seen Lilla Rose around the internet for probably about two years now, but I had yet to buy any of their products because I thought there was no hope for me when it came to doing hair and putting it up nicely. Even though I had read many times how easy the Lilla Rose Flexi Clips were to use, I was still very doubtful.
Then I received an email from Lilla Rose Independent Consultant Melody Detwiler asking if I'd be interested in reviewing a Flexi Hair Clip and also giving one away on my site. So, I thought, why not give it a try; I've heard so many great things about it, this is my chance to try it out.
Before Melody could send me a Flexi clip to review, I first had to determine which size would be best for my hair and desired style. Thankfully, Lilla Rose has a short, informative video to help you determine the best clip size for your hair.
When the Flexi clip arrived, I called both of my daughters (they are 4 and 6) into my office and we had fun experimenting, watching styling videos, and taking turns doing each others and our own hair. My 8-year-old son even wanted in on the action, so he did our hair too. The Flexi clips are durable and I love that they are all one piece; that's a great feature if you have little ones that like to run off with things.
I was surprised by how versatile the Flexi clip was and how many different styles we were able to create with it. We tried everything from a simple ponytail to a half-up, half-down style, and even a French twist. It made me realize how much easier it is to create beautiful hairstyles when you have the right tools. It also made me curious about other hairstyling tools and techniques. For example, I wonder what the difference is between using a tapered vs straight curling wand and how it can affect the end result of your hairstyle. Perhaps that will be my next area of experimentation!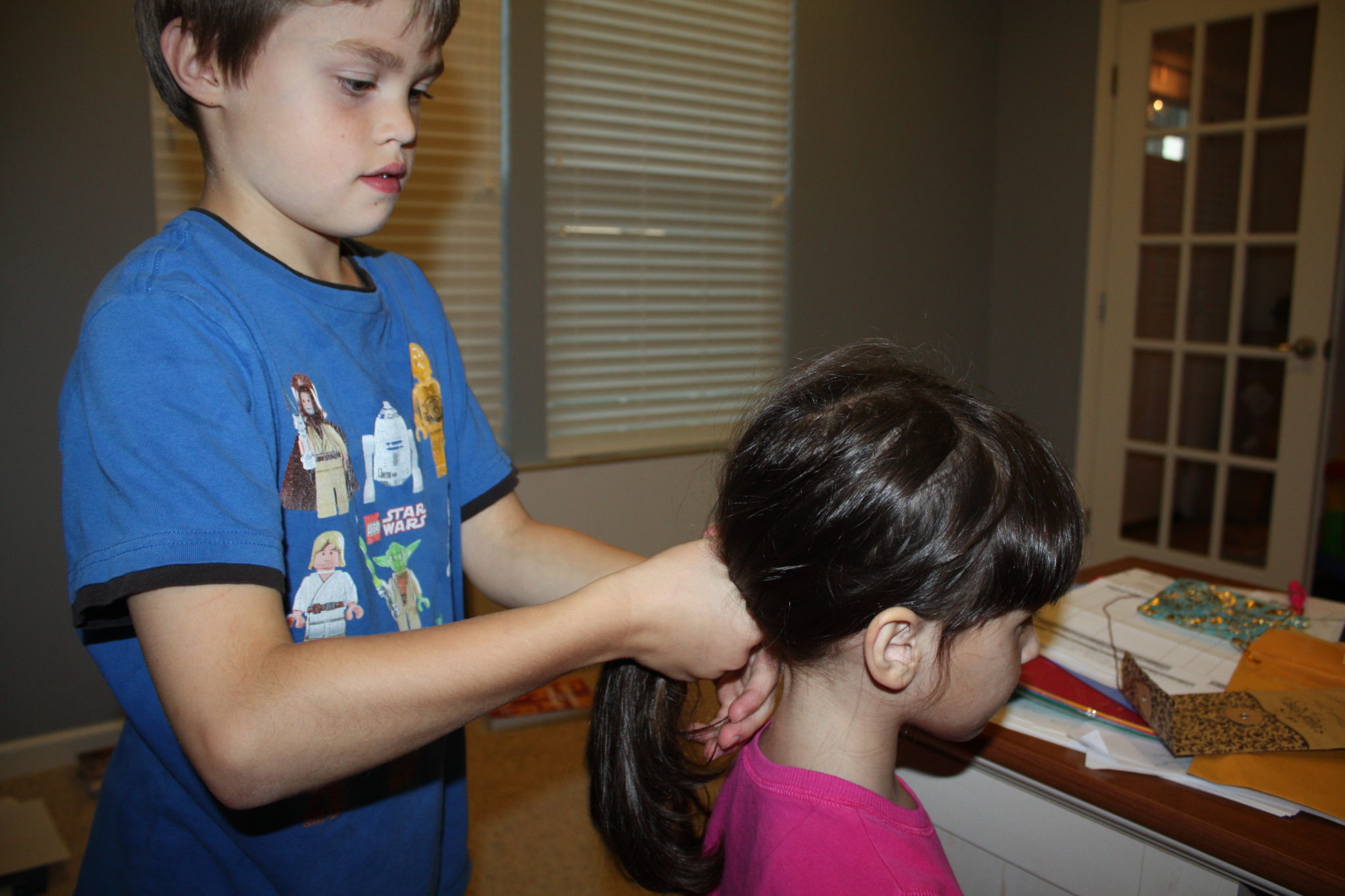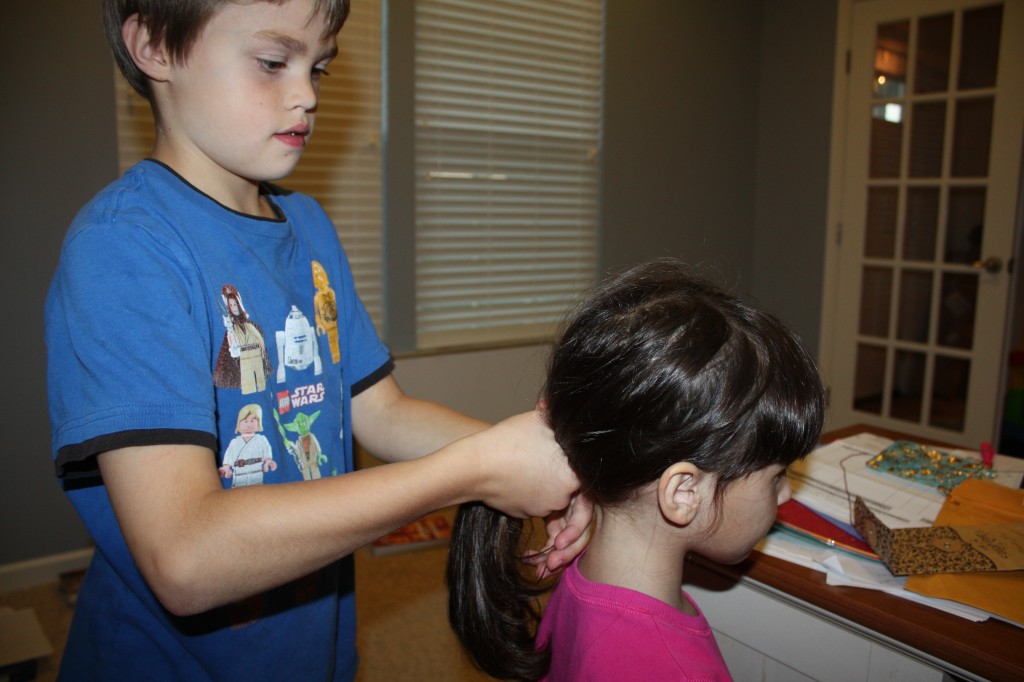 I decided to go with the extra small size for the review and it worked well for a pony tail in both my girls' hair and a half up in mine. It was quite easy to put in my girls' hair but it took my several tries to get the hang of doing it in my own hair. We tried a few other styles from the videos, but found that the easiest ones for these newbies were the pony tail, half up, and tails up. I know I mentioned before that pony tails are kind of boring, but the Flexi clip gives it a whole new look – it's much more elegant and feminine; a lot nicer than a typical 'ole hair tie. My persistent 6-year-old was bound and determined that she was going to put the Flexi clip in her hair all by herself, and after quite a bit of trying (and a few tears), she did it all by herself; I was pretty impressed!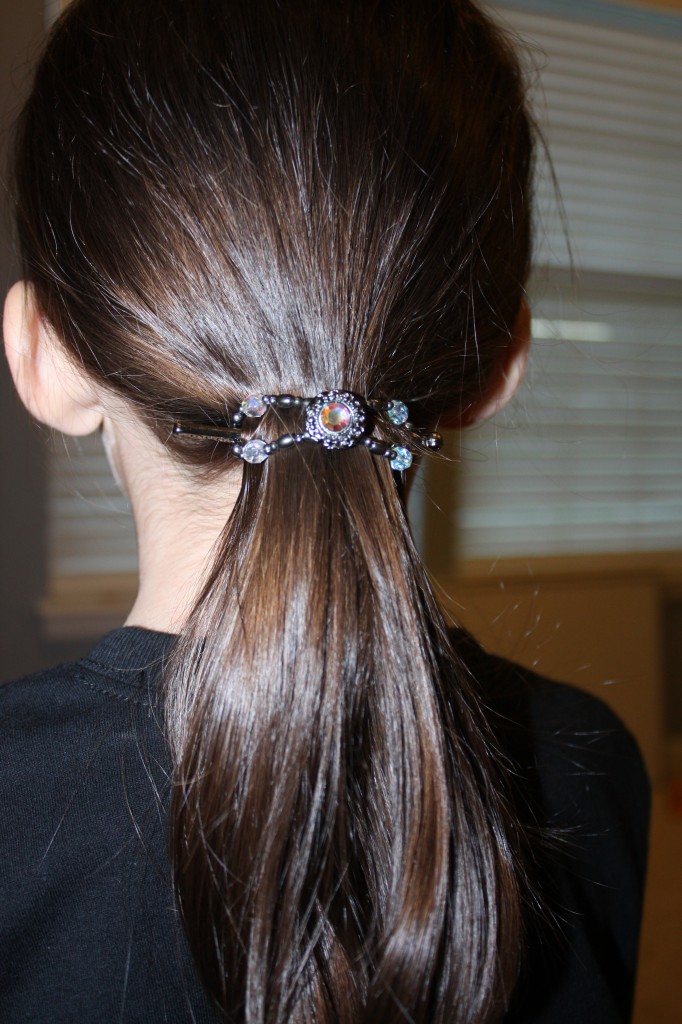 After that, we decided to purchase a few more Flexi clips, in a couple different sizes, so that we could try out more of the styles from the videos. We took advantage of Melody's special for new customers – Buy 3 Flexi clips, Get one FREE. I was very impressed with how quickly I received my order and how professional and responsive Melody was to my questions and emails. I appreciate good customer service, and found that in Melody.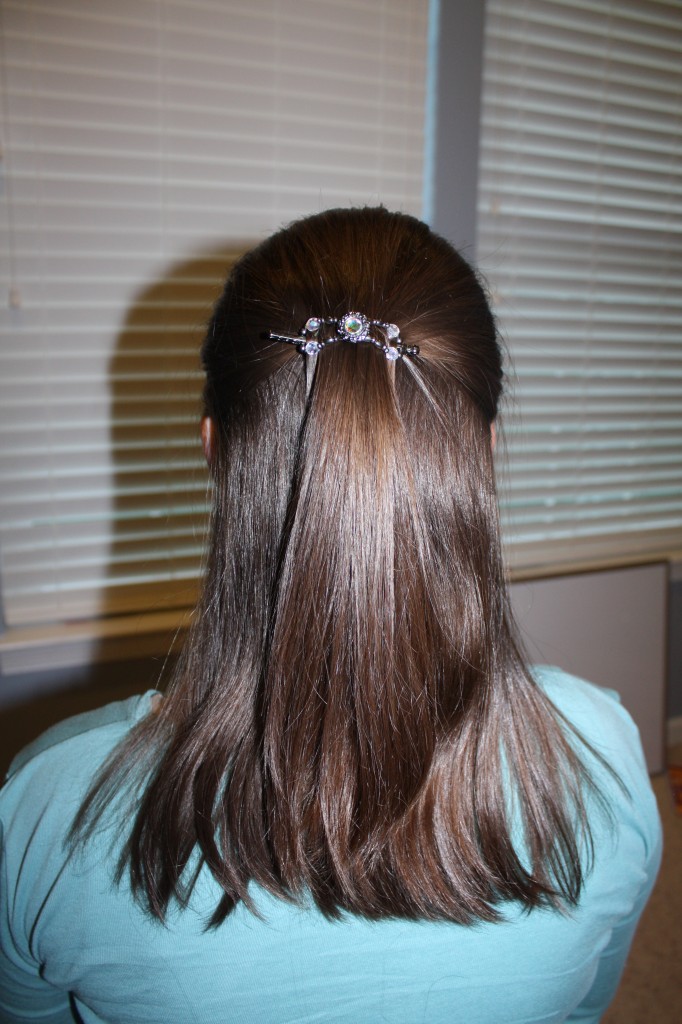 Lilla Rose offers such a large variety of Flexi clips to choose from that my girls are already making a list of ones they want to get next. And, they introduce a new design each month! We've decided that these will make great gifts and are putting these are our Christmas shopping list for my niece and sister-in-law.
November Flexi Clip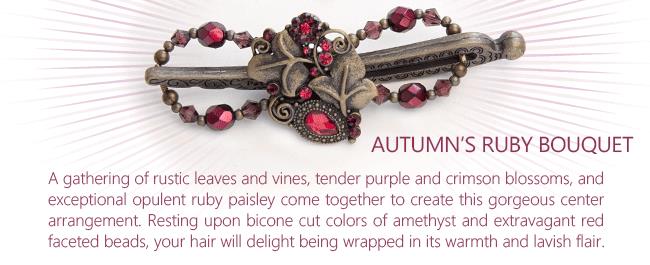 With Christmas right around the corner, this is a great time to take advantage of Melody's Buy 3 Get 1 FREE offer (for new customers only), and check some of the women off of your Christmas list.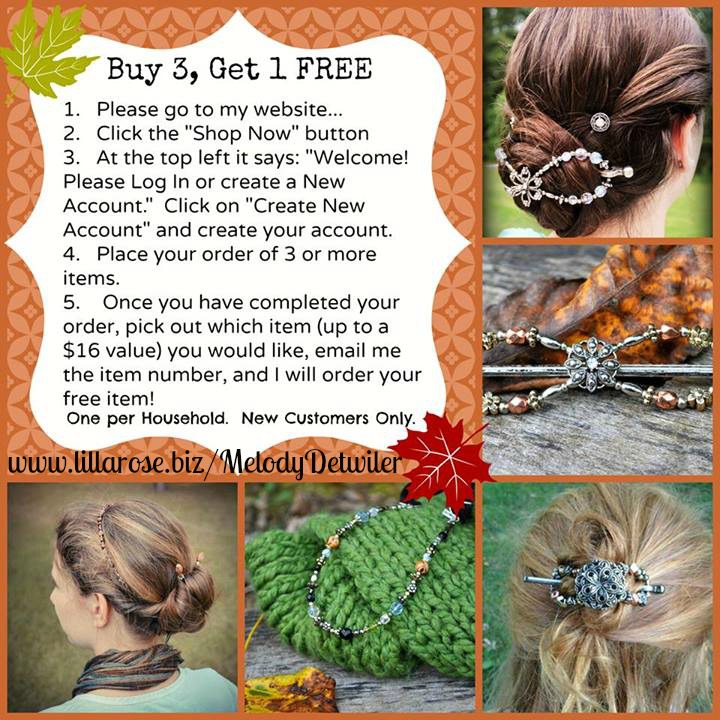 Are you ready to enter for a chance to win a Flexi clip?
Use the Rafflecopter form below to enter.
Giveaway ends November 18, 2013 at 11:59pm EST; winner will be notified by email.
It's giveaway week at My Joy-Filled Life,
so make sure you come back tomorrow for another giveaway!