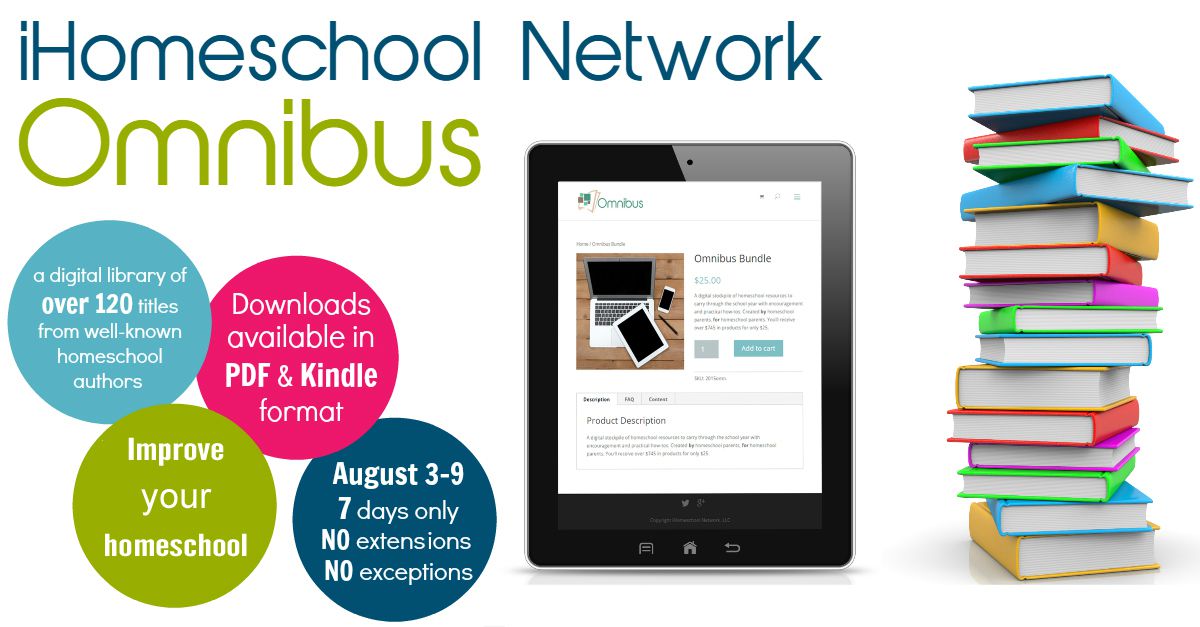 As you prepare for the upcoming homeschool year, I wanted to share this bundle of resources that is only available for one week! The 2015 Homeschool Omnibus Sale is going on now and ends August 9th.
Here are some important details you need to know:
There are 124 total resources – 47 MP3s and 77 books
The total value is $754
It costs $25 (with an optional $9 DVD add-on)
The cost is just 3% of the value!
PDFs also come in Kindle/mobi format (where appropriate)
Sale ends August 9th at 11:59pm Pacific Time
To see the entire catalog, click here.
There are also BONUS FREEBIES and exclusive COUPONS that come with every Omnibus bundle purchase.