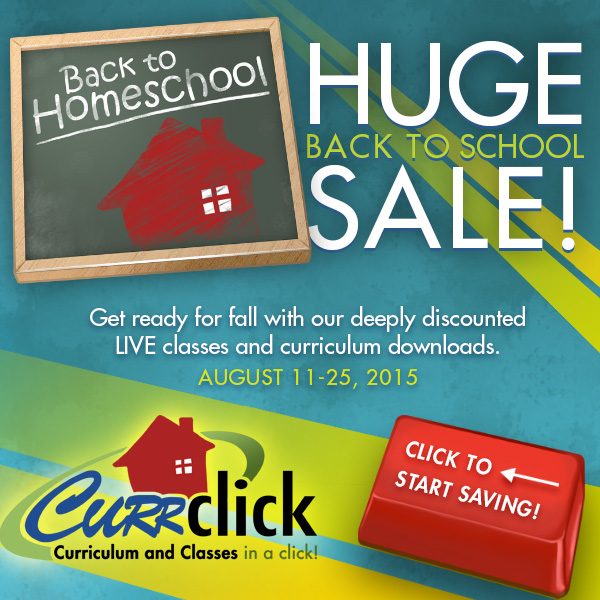 The 2015 Back to School Sale is going on now! There are 104 publishers participating in our Back to School sale this year!
That means hundreds of opportunities for you to save on homeschool curriculum and classes.
Here are some of my favorites from the sale –
The Back to School Sale will end August 25th!
Not so sure about digital curriculum? See why I love using it in our homeschool.