This week I have partnered with some amazing bloggers who have graciously donated their products to bring you an amazing Homeschool FREEBIE Bundle valued at over $111!! This bundle includes planners, a Homeschool Budget Transformation eCourse, ABC Workbook, ABC Bible Scripture Copywork, a Middle School Health Curriculum, the Your Homeschool Blueprint eBook, Donut Counting Cards, USA Coloring eBook and more!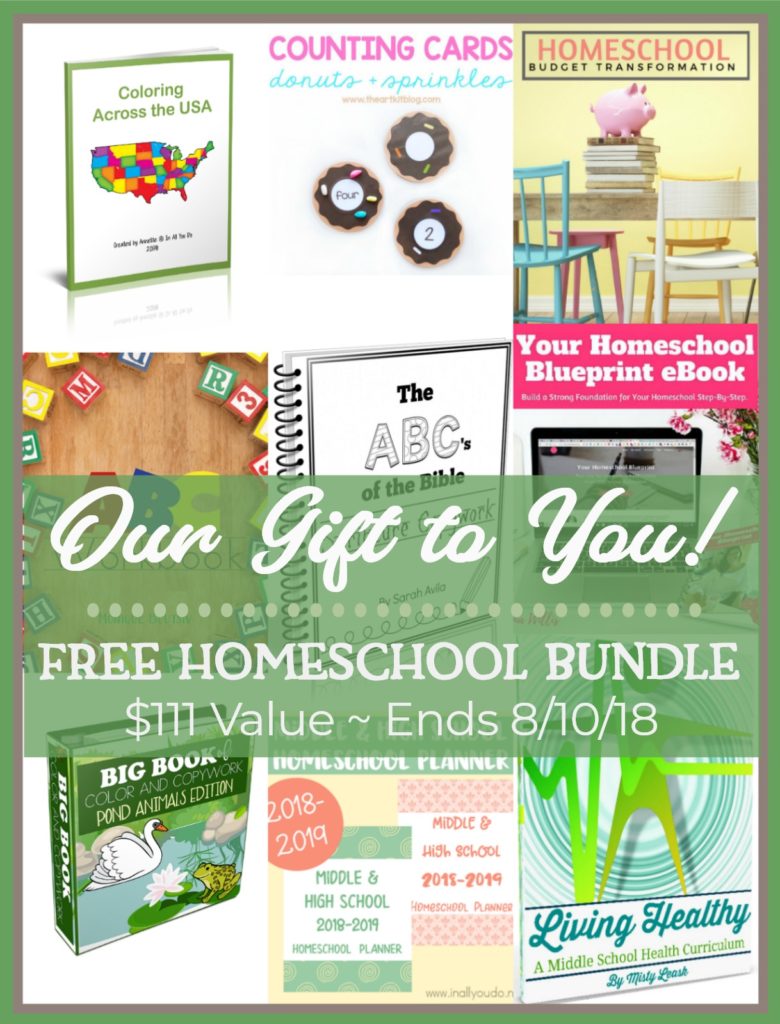 This bundle, worth $111, is the perfect start to your new homeschool year and includes products for homeschool moms, preschool, elementary, middle & high school! You pick and choose what you want to download! But hurry…this offer expires 8/10/18!!
For this week only you can get this ENTIRE homeschool bundle valued over $111 absolutely FREE – Ends 8/10/18
Homeschool Budget Transformation Course by Digital Homeschool Convention– $39 FREE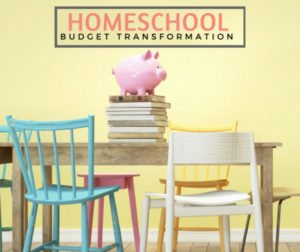 Learn how to create a budget for your homeschool. Yes, your homeschool should have a budget! Find out where to secure money for your homeschool budget. Finally learn to stay on track with your budget! This course is designed with two parts. The first part is designed to teach you how you can earn extra money through easy tips and tricks that anyone can do. The second part of this course is to show you how to spend that money in a way that stretches those dollars as far as possible. As if that weren't enough, we have some amazing bonus lessons for you.
ABC Workbook by Monique Boutsiv – Living Life and Learning – $9 FREE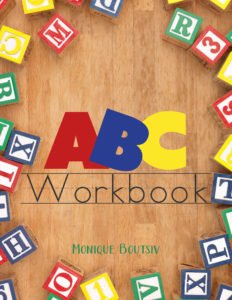 You're working on a new letter with your child this week, wouldn't it be great to grab some printables to work with your child from one place so you don't have to scour the internet from one blog to another. The workbook includes: Handwriting worksheets – Upper and lowercase, Play dough mats, Dot coloring pages, Letter flash cards with and without arrows, and Picture flash cards with and without names.
Your Homeschool Blueprint eBook & Mini Course by Ana Willis – They Call Me Blessed – $17 FREE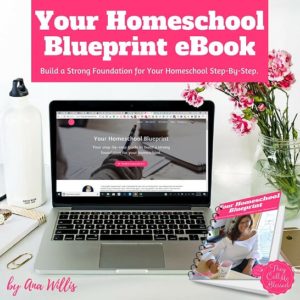 Just as a house needs a strong firm foundation to stand so does your homeschool. With Your Homeschool Blueprint e-book and mini video course, you will build the blueprint for this solid foundation step-by-step by: Identifying and reinforcing your reasons for homeschooling, Setting clear goals for your homeschool in general and for each child, Defining a clear mission statement which will sustain your homeschool commitment and help you accomplish your homeschool goals from now on, Your Homeschool Blueprint is the tool you need to build an unsinkable foundation for your homeschool and enjoy an unshakable homeschool journey for the years to come!
The ABCs of the Bible Scripture Copywork by Sarah Avila – My Joy-Filled Life – $5.99 FREE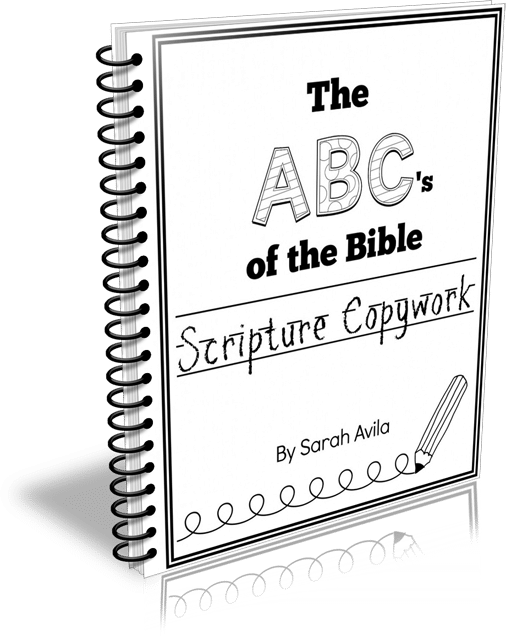 The ABCs of the Bible Scripture Copywork – The ABCs of the Bible is a printable scripture copywork eBook that follows the letters of the alphabet. It contains 78 scriptures from the King James Version of the Bible – 3 scriptures for each letter of the alphabet. Recommended for grades 1-5.
Living Healthy: A Middle School Health Curriculum by Misty Leask – Year Round Homeschooling – $9.99 FREE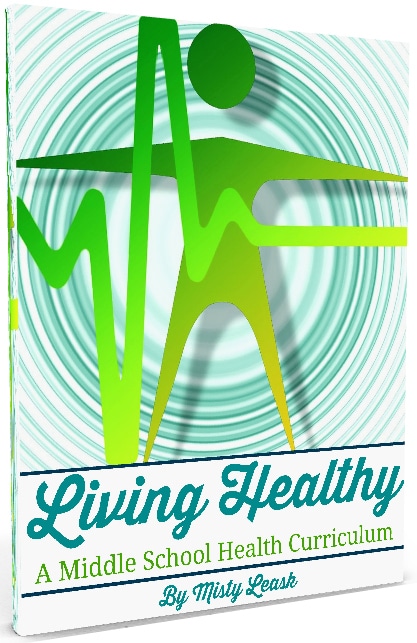 Every week your student will complete their health lessson using the links to videos, printables, games and more inside this curriculum. After they've completed the weekly lesson, there are printable question and answer pages that apply to the week's lessons.
Donuts and Sprinkles Counting Cardsby Dana Vanderburg – The Art Kit – $2.75 FREE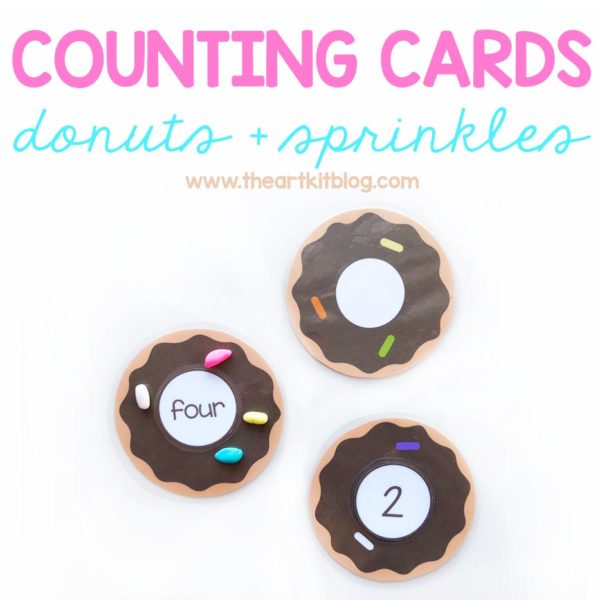 Cards feature donuts and donut holes with numbers 1-10 and are terrific for number practice. To use, simply cut out the donuts and donut holes and match the donut with its appropriate donut hole. Cards can be used as is, with playdough, or with dry erase markers. Blank donuts have also been included to allow children to draw or make playdough sprinkles.
Big Book of Color & Copywork: Pond Animals Edition by Stephanie Eidson – The Multi Taskin Mom – $10.99 FREE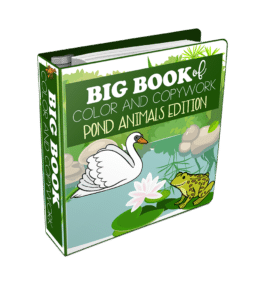 This Big Book of Color and Copywork Pond Animals Edition is a great way to get each of the Pond Animal packs from the series. That includes all 10 of the Color and Copywork Packs, the and a bonus pack you can only get in this bundle: Water Snakes Color and Copywork.
Coloring Across the USA by In All You Do – $7 FREE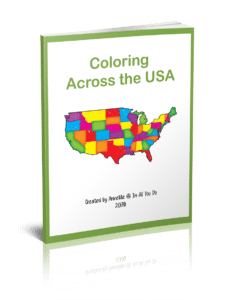 Coloring Across the USA includes 3 colorable map outlines for each state and handwriting practice – printed state name, traceable manuscript state name and traceable cursive state name.
Middle & High School Planners by In All You Do – $9.99 FREE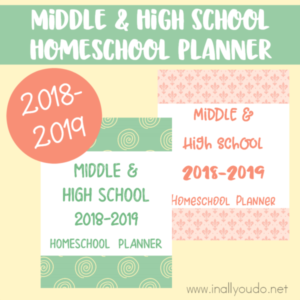 This 56-page homeschool student planner for Middle & High School is the perfect way to help them become more independent in their studies. This planner includes monthly, weekly & daily planners as well as planners for field trips, research papers, curriculum and much more! Available in two versions – for boys and for girls.
CLICK THE IMAGE BELOW AND SCROLL TO THE BOTTOM TO CLAIM THIS BUNDLE FOR FREE!