Scroll down a bit to learn how you can get the My Character Journal for Kids for FREE!
If you're like most women, your plate is full. And caring for your home, your family, and – especially! – yourself can be overwhelming at times.
If only there were something to make it a little easier…
I am here to tell you, there is!
The Ultimate Homemaking Bundle has been selling since 2013, and over 139,000 women have purchased a copy to learn practical strategies for decreasing stress and making a home (and life!) they love.
Despite being sold every year since 2013, it's not the same old, same old. No way. The curators behind the Ultimate Homemaking Bundle (the team at Ultimate Bundles) cook up a fresh, new bundle each year. That way, they're able to create a collection of the most inspiring and helpful resources out there… all to help YOU make the best of the season you're in.
When you buy the Ultimate Homemaking Bundle you'll get access to:
14 eCourses & videos
9 eBooks
9 workbooks
8 planners
8 printable packs
3 membership sites & summits
The creators behind these resources are 50+ women who have struggled with the same things as you, but have learned (and will teach you) how to simplify their homes, declutter & organize, put healthy meals on the table, nurture strong family relationships, and practice good self-care.  They pretty much covered all the bases with all these great categories:
Family
Faith
Clean & Declutter
In the Kitchen
Organization & Decor
Best of all, you can get it all for just $29.97!!
Character Copywork Vol. 1 is in the Ultimate Homemaking Bundle this year.  When you purchase the bundle through one of the links on this page, I'd like to send you the My Character Journal, for FREE, to go with it.
To get the journal, just forward me your receipt for your Ultimate Homemaking Bundle purchase to [email protected] and I'll email you a copy of the journal.
And what's a bundle sale without BONUSES?!
Did you know it comes with bonuses? Lots of them? Hooray! 🙂
Not only do the bonuses make it even easier to take care of your home, your family, and yourself, but also? They're just really fun to redeem and receive. It's like Christmas in June!
In addition to the 50+ amazing resources in this bundle, you'll also get bonuses worth $343.96 which include:
Printable cards, printable calendar, art prints, and a $15 shop credit from Hope Ink
Emily Hope, the artist behind Hope Ink, loves creating inspirational hand-lettered art to brighten up homes and living spaces. (Value $158)
Chapstick, salve, and soap bar from Puro Co
Puro Co is a small-batch body care company that uses high quality, safe ingredients to create their skincare products. (Value $20)
$15 credit to Cultivate What Matters
Cultivate What Matters was created to help you live more intentionally. Use your $15 credit for their Write the Word Bible Journals, PowerSheets – the ultimate intentional goal planner, goal guides, or any of their other goal-oriented products. (Value $15)
4 pack of microfiber makeup remover cloths from By Jillee
Jillee Shop takes pride in the exceptional quality of the useful tools, accessories, and other items you'll find throughout the shop. (Value $19.99)
10 Free Audios from Around the World Stories
Around the World Stories creates fun, memorable audio stories that teach children about the world's countries and cultures while capturing their imaginations and sparking their inner explorer. Each 30-minute story also comes with a parent guide full of activity ideas, recipes, printables and discussion topics. (Value $38)
Plus, there are 4 other bonuses from companies like Musik at Home, Strawesome, Bloom Naturals, and MadeOn Skin Care!
And there's one more thing…
If you get your bundle on Monday or Tuesday, you'll also get a special early bird bonus designed to simplify your closet and help you put outfits together! Outfit Formulas® is offering you one of three challenges. Pick from Kickstart & Workout ($39 value), Closet Staples ($39 value), or Bust Out of the Makeup Rut ($29 value).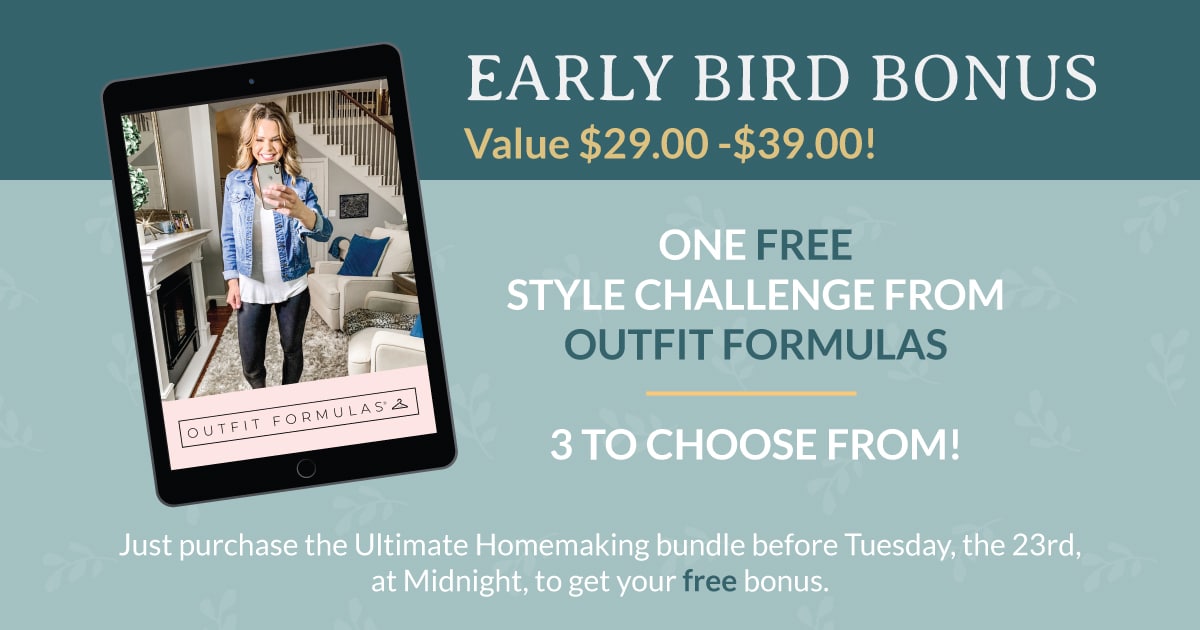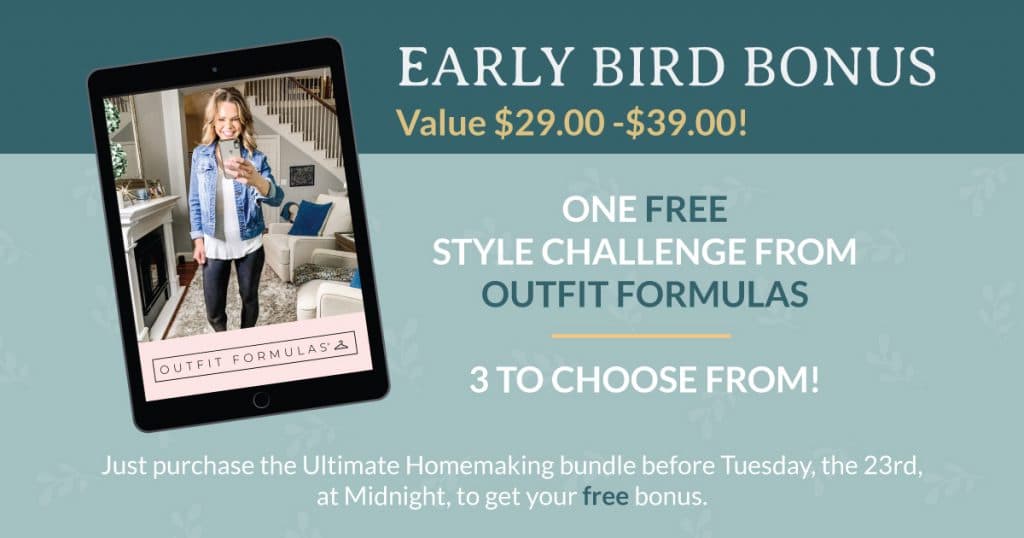 The value of the bonuses is over ten times the cost of the bundle, and when you add in the Outfit Formulas® bonus, plus the 51 resources, it's so much easier to discover strategies to help you take care of your family AND yourself–and that's something we could all use right now, am I right?