One of the joys of homeschooling is having the opportunity to teach our children about the truth of God's Word – and getting to dig into it with them!
Finding the right materials to help us explain the Gospel to our kids and teach them to hide God's Word in their hearts can be a challenge, though. That's why Digital Grab Bag has put together an amazing bundle with products to help you bring your family (and yourself!) deeper into the Bible – Gospel Grab Bag!!
You'll find so many great resources, from Bible studies and worldview materials to financial stewardship and missionary units. And they're all in one place, at an incredible price!
Digital Grab Bags are digital PDF workbooks (gorgeous ones!) comprised of products, courses, and content designed by top homeschool bloggers and brands.
Inside, you'll find each product showcased with an image, details, and a special link for you to claim the product straight from the blogger or brand for FREE. All you have to do is click and grab the products you want!
The Gospel Grab Bag includes 45 digital resources for the whole family, from 30 contributors, at a HUGE discount of 97% off!!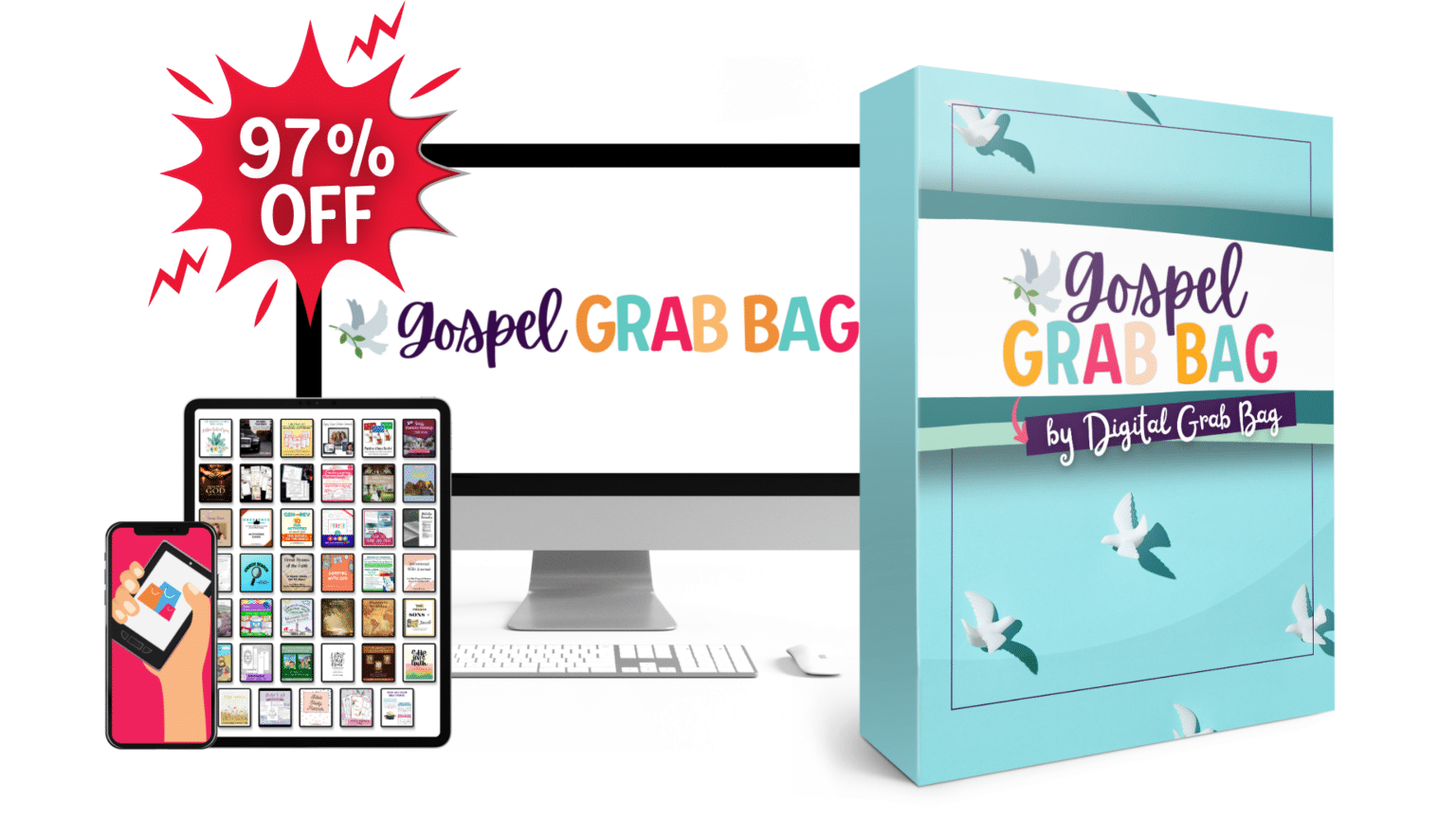 My favorites in the Gospel Grab Bag this year are:
A Wise Woman Builds Bible Study from Powerline Productions ($25 value)
Ultimate Bible Study Planner from Blessed Homeschool ($12.99 value)
30 Days to Spiritually Grow with God from Clothed with Dignity ($5 value)
Ten Commandments Practice Pack from The WOLFe Pack ($10 value)
Copywork from the Book of Proverbs from Write Bonnie Rose ($5.98 value)
Camping with God: A Summer Adventure Kit from Equip Family ($15 value)
Great Hymns of the Faith Study from Music in Our Homeschool ($45 value)
The value of my favorites alone is almost $119!! The cost of the Gospel Grab Bag is just $16.99!! That's a deal right there! But not only will I be getting those 7 resources listed above, I will also get 38 other great Christian resources in the Grab Bag!
So hurry and grab this great deal! The only catch is that it's available for a limited time – offer ends May 3rd at 11:59pm CT. Don't miss this!