Gather Round Homeschool is a featured sponsor of the HELP! for the Homeschool Mom 2.0 series and they are generously giving away one of their digital unit studies – $50 value!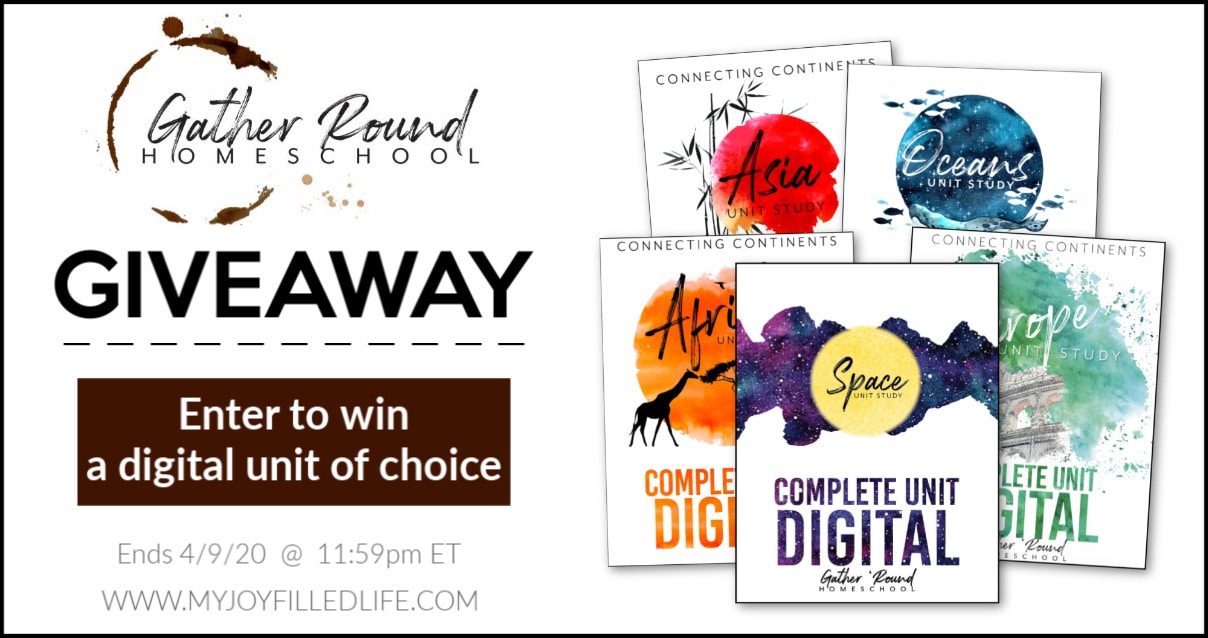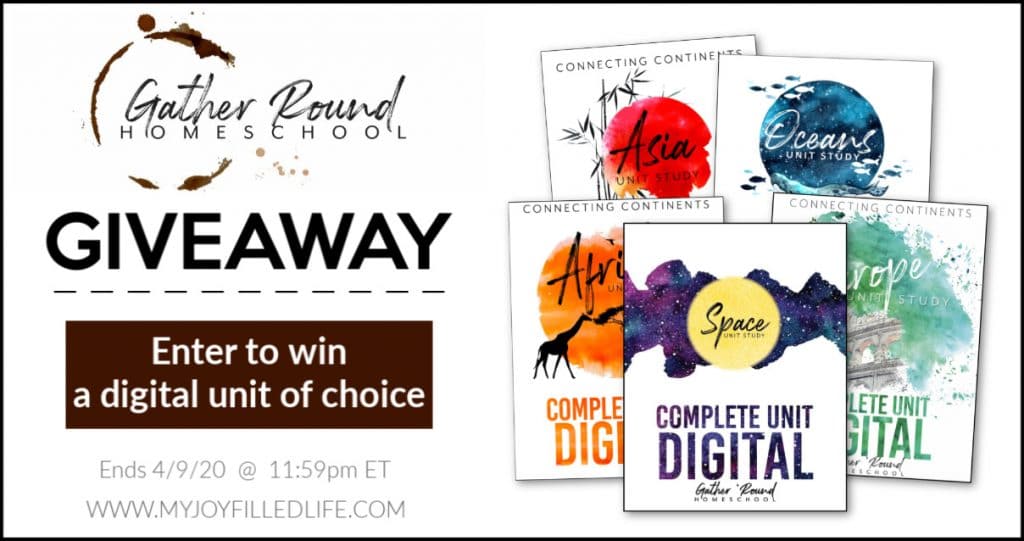 Gather Round Homeschool is a brand new way of doing school all together as a family. Charlotte Mason principles with a minimalist open-and-go flavor it brings in child-directed learning while tethering it to time together as a family. These are one-month unit studies, but so much more than that, they are every single subject (except math) for every single grade all based around one topic for ALL grades (Preschool through high school working together).
One teachers guide about one cohesive theme, but 6 student notebooks from Pre-reader to High school allow you to target your child's individual level while helping them make connections. "You can learn anything from anything"… come and see how it's done with two full weeks of free samples!
The
Gather

'

Round

Difference

• 1 Teacher's Guide
• ALL grades (preschool to grade 12 working together)
• A new unit every month (it never gets boring)
• ALL your subjects but math
• Charlotte Mason inspired
• Minimalistic
• Open-an-go
• Fosters independent work AND together time
• No more busy work
• No more human ping pong ball
• Beautiful illustrations that capture your children
• Information that sticks because it has meaning connected to it!
• 4+ years of units planned.
Use the Rafflecopter form below to enter
Even more giveaways to enter!
Starts 3/2/20
Ends 3/15/20
Science course of your choosing- includes textbook & notebook, and Solutions and Test Manual (if applicable).
Starts 3/4/20
Ends 3/17/20
Starts 3/6/20
Ends 3/19/20
Thank you to our featured sponsors!