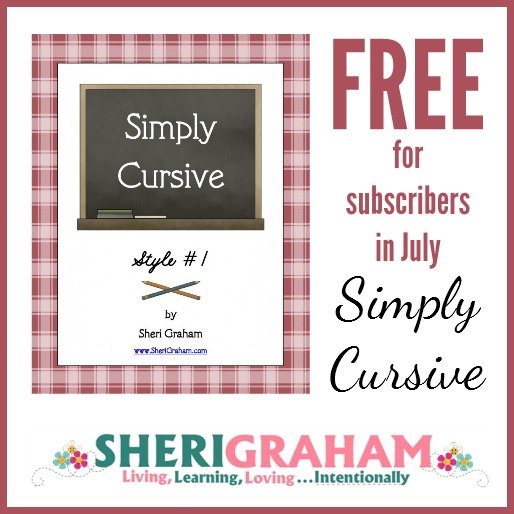 For the entire month of July, you can get the Simply Cursive eBook by Sheri Graham for FREE when you subscribe to her mailing list.
This ebook is divided up into two main sections: the Cursive Lessons and the Extra Practice Pages.
The Cursive Lessons have been grouped together so that your child will learn similar style letters one right after the other. After every five or so lessons is a Review lesson to reinforce what has been learned so far.