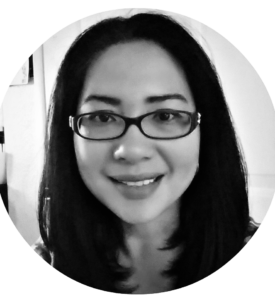 I'm the lady behind A Bountiful Love blog. I'm a graduate of BS Psychology turned stay at home mommy of two beautiful and active girls. I'm happily married for 7 years, married to a God fearing and Jesus loving man. I love sharing healthy and budget friendly meals. Meals that will fit every budget. I love finding and sharing ways to be smart and frugal. I love living a simple life. I have a passion on teaching young ones and an advocate of early literacy. I share educational learning tools and inspirational encouragement for motherhood. I am a huge advocate of the non-judgmental approach to mommyhood where all moms help each other. Kindness and manners matters. I believe that kindness and love starts at home. I love sharing my walk of faith as I get to know Jesus and experience God's abundant grace.
You can find me at A Bountiful Love, as well as on Facebook, Twitter, Pinterest, Instagram, and Google+.
Read Cristina's posts here.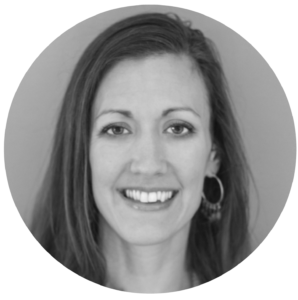 Why should you care about what I have to say? I have frizzy hair, I cry when I get frustrated, we eat pizza too much, the TV stays on too long sometimes, I argue with my husband, I am awkward in heels, my house sometimes smells weird and I say stupid stuff. I'm 100% human and I find inspiration in this very real, very messy life. So why not join me?
I started my blog in 2011 as a hobby. For four years I posted about my life and the lessons I was learning as a new mom, although I wrote less consistently as I took on other work as a freelance copywriter. At the end of 2015 I decided to invest more of my time writing about the things I am truly passionate about. I hope you enjoy the results.
I've been happily married since 2006 and have three children: two boys, ages five and six, and a girl, age three. We're currently in the process of adopting a fourth child, which I will post about occasionally.
I have lived in Illinois for five years; before that I lived in Alaska, and before that I was born, raised and educated in Washington State. My husband Marc and I met in Philadelphia. What can I say? Life takes you places.
I've been a Christian since 2002 and was baptized into Christ as a freshman in college. My life transformed back then, and God continues to renew me day by day. Inspired living comes solely through him.
You can find me at Holding the Distaff, as well as on Facebook, Twitter, Pinterest, Instagram, and Google+.
Read Gina's posts here.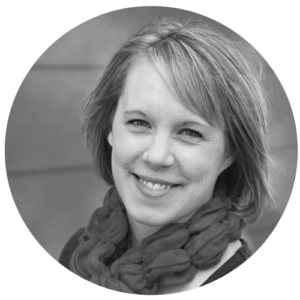 The blogger behind The Purposeful Mom, a pastor's wife and mother of four, Jenn realizes that it's the grace of God that carries her through each day, giving her joy in this journey through motherhood!
Her goal is to equip women to strengthen their marriage, enjoy their children, keep their home routines simple (so they can pursue peace and not let the unimportant overshadow God's call) and learn to apply the Word of God properly so they can teach their children effectively and with grace.
You can find her at The Purposeful Mom, as well as on Facebook, Pinterest, Instagram, and Google+.
Read Jennifer's posts here.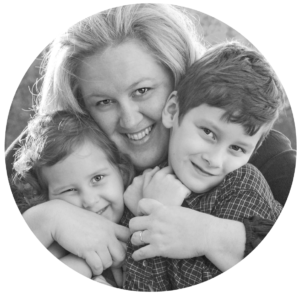 Joanna grew up in a very large family in Canada. After graduating from nursing school, she moved to Texas where she now lives with her husband and two young children. Joanna works as a full-time Registered Nurse and Natural Health Educator. In her time off, she helps her husband homeschool their children.
Joanna likes to keep it real and makes no claim that her chosen life is perfect. Some days you will find piles of laundry on the couch. Some days the sink is piled high with dishes. It's all about balance and when she's got it all figured out, she will let you know!
Joanna loves laughing, keeping things real, freedom, anything creative, travelling, scrapbooking and digital photography. She is incredibly passionate about helping others and educating Moms on natural health and how it can be of such incredible benefit us, our children and our families.
You can find her on Facebook, Instagram, Pinterest, Twitter and at her blog, Clark and Luci Learn.
Read Joanna's posts here.
Kathie is the mother of 8 children, wife to Alan for 37 years, and a committed homeschooling mom of 31 years. She is the founder of The Character Corner, where she loves to blog about parenting, family life, homeschooling, and life in general. Kathie is a popular speaker at home school conventions and support groups, as well as ladies retreats. Her heart's desire is to help and encourage parents to be purposeful in raising Godly children with strong Christian character, who walk in purity, and have a heart for God.
You can find her at The Character Corner, as well as on Facebook, Pinterest, Twitter, and Google+.
Read Kathie's posts here.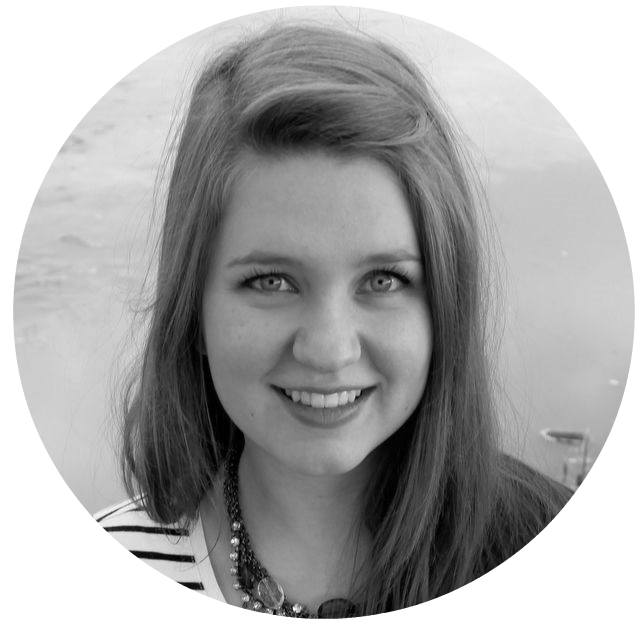 Leah is a blogger at Love and Blues, writes about strengthening first responder marriages and their families. She shares her experiences of being married to a LEO (or law enforcement officer), and by doing so hopes to help those who are struggling with what can sometimes be a difficult lifestyle. She also shares tips and ideas to make the lifestyle the best it can be!
Leah is a stay-at-home mom to her little boy and runs the household while her husband is at work. She has a lot of hobbies, some of which are reading, writing, and knitting, and is always looking to add new ones! One day she'd love to learn to play the violin, but in the meantime, she has her hands full.
You can find her at Love and Blues, as well as Facebook, Pinterest, and Twitter.
Read Leah's posts here.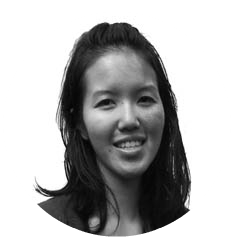 Monique is a homeschooling mom to 3 kiddos who lives in Ontario, Canada, She loves exploring code as a website designer and also has an MSc in biology. Her favorite subjects to teach are math and science. She enjoys sharing math and science printables along with preschool resources.
She started the blog to journal about her homeschool week and it has now transformed into a resource for printables, homeschooling and parenting advice. She likes to cover a wide variety of topics including organization and smart money management.
She loves chocolate and green tea and spends too much time reading, and not enough time cleaning. She prefers to call it, keeping things chaotically organized. They are relaxed homeschoolers who love lapbooks and notebooking and hands-on projects.
She blogs at Living Life and Learning, where she shares homeschooling tips, educational printables and ideas for moms.
You can find her at Living Life and Learning, as well as on Facebook, Pinterest, Instagram, Twitter and Google+.
Read Monique's posts here.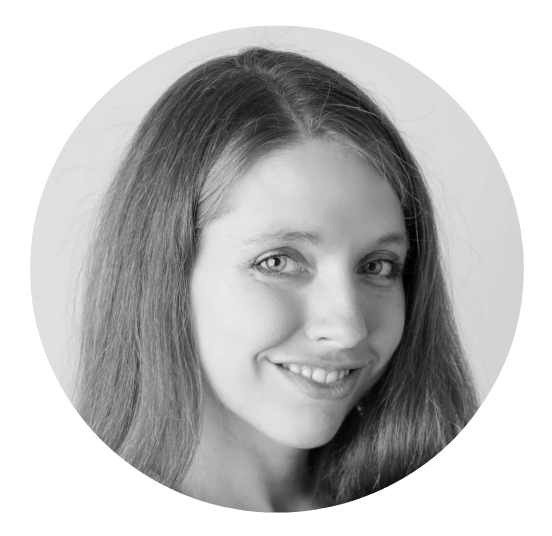 Wife of Niall, Mama to three littles, Rachel makes her home in the northeastern corner of Pennsylvania. She loves tea drinking, novel reading, and kicking her shoes off to swing. When she isn't reading aloud to her kids, playing outside with them, or trying to subdue her unruly home, you can find her blogging at The Purposeful Wife. She believes in a sovereign God who's redemption gives purpose to everything in life.
In this vein, on her blog you'll catch her writing about marriage, faith, motherhood, and homemaking. God's sovereignty and grace gives us heaps of hope and joy in trials especially, which is why she is willing to share candidly about miscarriage, extreme prematurity, and the many other, small and large challenges of parenting. She hopes to encourage other women and point them to the Gospel as they grow in grace together.
You can find her at The Purposeful Wife, as well as on Facebook, Pinterest, and Instagram.
Read Rachel's posts here.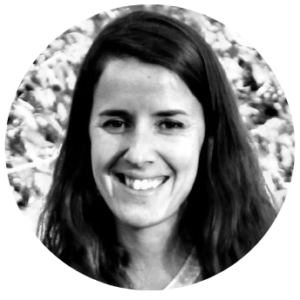 Rebekah is living out her dreams as wife to her best friend and homeschooling mama to 5 crazy, beautiful little ones. She loves to encourage and empathize with other women and moms as she shares her heart, faith, joy and struggles on her blog faithful with the little. In the midst of meeting all the needs for her ever needy family you can find her running, thrifting, crafting, taking pictures, baking, writing and finding ways to be efficient and organized in her 2 bedroom home. Most of all she loves snuggling with her children and watching them play, create and learn. She lives in sunny Florida on a little farm in the city consisting of children, chickens, bees, gardens and lizards.
You can find her at faithful with the little, as well as on Facebook, Pinterest, Instagram, and Google+.
Read Rebekah's posts here.
Save