If you are a follower of my blog, you know that it's no secret that the Apologia Young Explorer Series is our absolute favorite science curriculum for the elementary grades.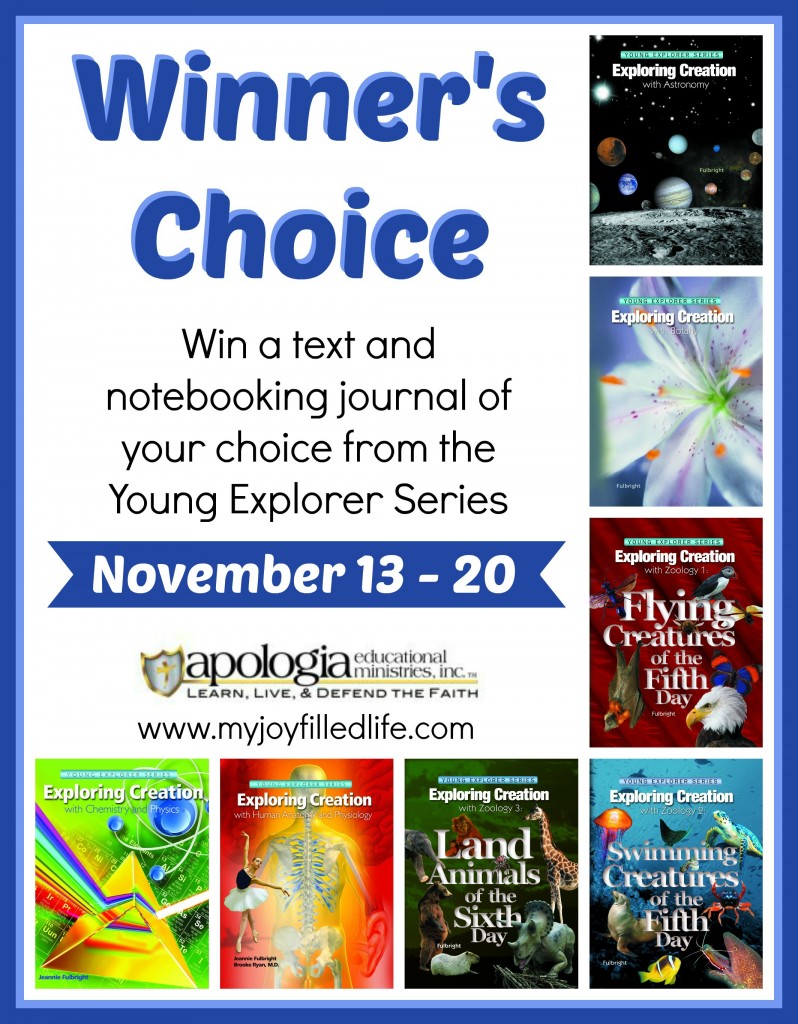 The Young Explorer Series from Apologia immerses your student in 7 different course offerings through a combination of reading, hands-on experiments and projects, narration activities, and notebooking.
The 7 courses available for grades K-6 are:
Each course consists of a textbook, and to enhance the learning experience, Apologia also offers two levels of complementing Notebooking Journals for each text – a Junior Notebooking Journal for the younger scientist, and a Notebooking Journal for the upper elementary explorers. Each textbook retails for $39 and the Notebooking Journals retail for $24.
The thing we love most about this curriculum is that it is God-centered. I love how the author, Jeannie Fulbright, points out God's handiwork at every opportunity. For me, this is very important when choosing a curriculum. So, if you're looking for a God-centered, creation-based science curriculum for your elementary students, Apologia's Young Explorers series might be the perfect fit for your family.
Another thing that is so wonderful about Apologia Educational Ministries is the company's desire and willingness to help. All those that I have been in contact with in this company is so kind, caring, compassionate, and genuine. Apologia currently has an Adoption Project going on where they are helping Matt and Kristin Barclay raise money for adopting siblings from Ukraine by matching donations toward their adoption up to a total of $5,000.
Please take a moment to pray and consider making a donation to help the Barclay family. Apologia Educational Ministries will match your donations up to $5,000 between now and December 31, 2013. Together, we can make their dream of adoption a reality. Read more about their adoption journey here.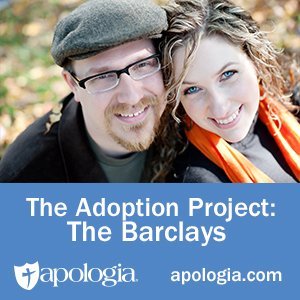 Are you ready to try and win a textbook and journal of your choice? Just use the Rafflecopter form below to enter.
Giveaway ends on November 20, 2013 at 11:59pm EST; winner will be notified by email.
It's giveaway week at My Joy-Filled Life,
so make sure you come back tomorrow for another giveaway!