It's no secret that my favorite homeschool curriculum for elementary science is the Young Explorer Series published by Apologia.
The Young Explorer Series immerses your student in 7 different course offerings through a combination of reading, hands-on experiments and projects, narration activities, and notebooking.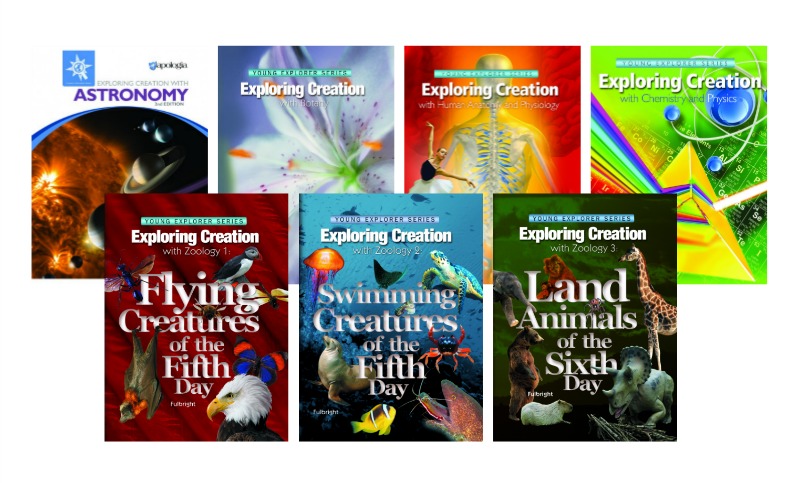 The 7 courses available for grades K-6 are:
Each course consists of a textbook, and to enhance the learning experience, Apologia also offers two levels of complementing Notebooking Journals for each text – a Junior Notebooking Journal for the younger scientist, and a Notebooking Journal for the upper elementary explorers.
The thing we love most about this curriculum is that it is God-centered. I love how the author, Jeannie Fulbright, points out God's handiwork at every opportunity. For me, this is very important when choosing a curriculum. So, if you're looking for a God-centered, creation-based science curriculum for your elementary students, Apologia's Young Explorers series might be the perfect fit for your family. If you want to read more details about why we love this curriculum so much, click here.
And….. if you'd like to win a Young Explorer Series course for your homeschool, enter the giveaway below. The winner will get to choose a textbook and notebooking journal of their choice. Giveaway ends May 30th at 11:59pm ET.