If you're looking for a God-centered, creation-based science curriculum for your elementary students, Apologia's Young Explorers series might be the perfect fit for your family. After several years of homeschooling and trying a few different science curriculums, our family decided to give Apologia a try and we will never look back. My only regret is that we didn't try it sooner.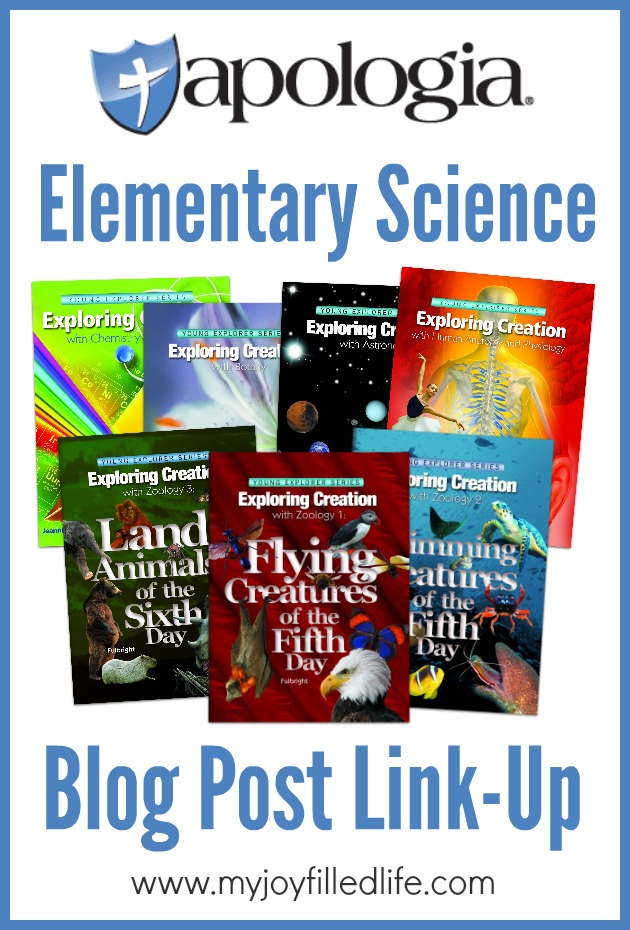 Below you will find blog posts from homeschool bloggers that use or have used Apologia's Young Explorers series. You'll find reviews, experiments, supplemental projects, and more. Our hope is that we will provide information and insight to help you make your elementary science curriculum decision a little easier.
If you are a blogger and would like to share your experience using Apologia's Young Explorers series, please link up in the appropriate spot below (there is a link up for each to the 7 books in the series). And be sure to grab a button at the bottom to help spread the word!