Apologia is a featured sponsor of the HELP! for the Homeschool Mom series and they are generously giving away their elementary astronomy course – Exploring Creation with Astronomy textbook and notebooking journal (winner chooses regular or junior journal).
Be sure to check out all the posts, giveaways, and sponsors in the HELP! for the Homeschool Mom series!




Just click the image below.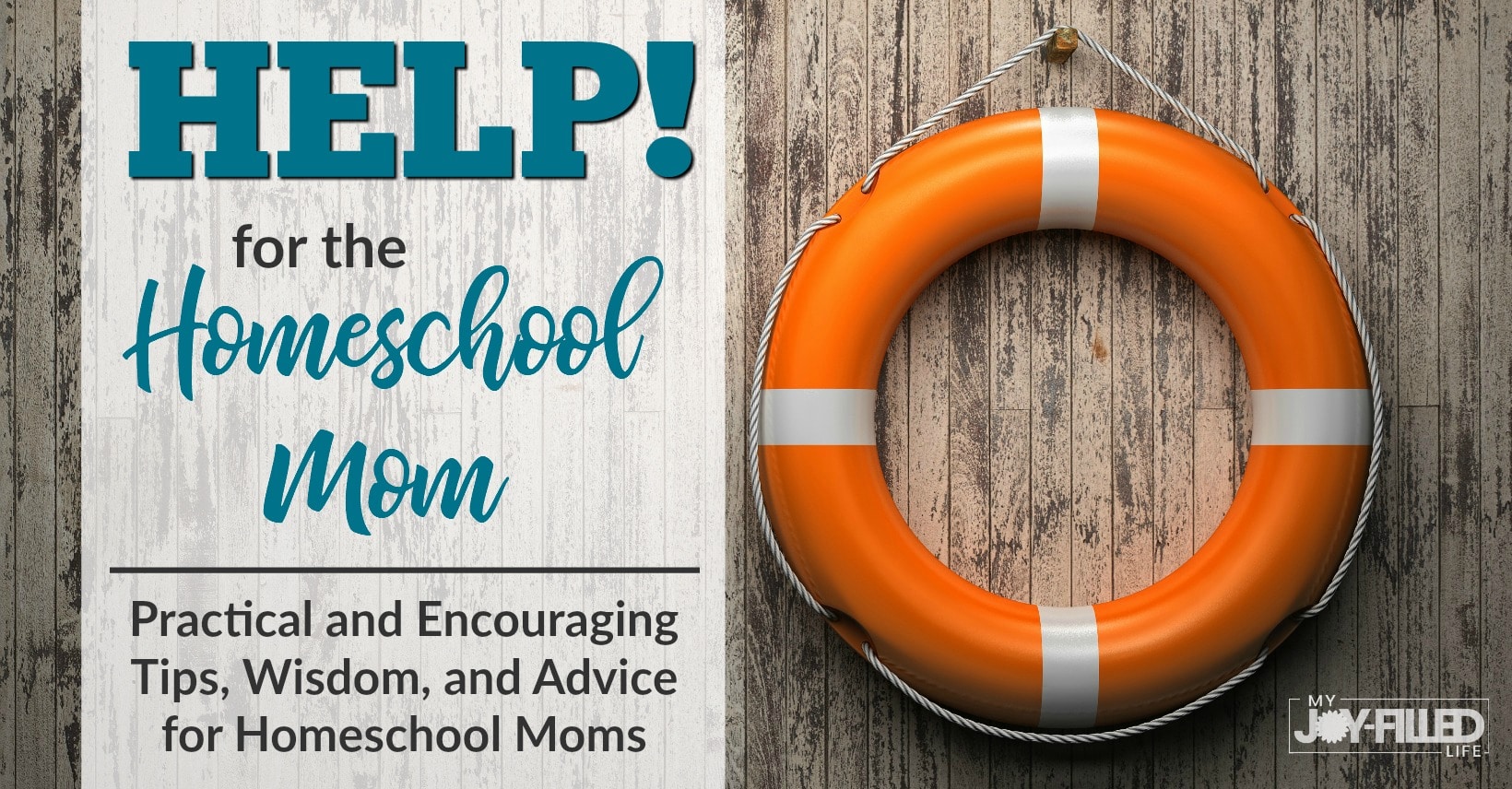 Explore the farthest reaches of God's creation with this new and revised edition of our award-winning astronomy course. With many hands-on activities to help young scientists retain what they learn, this science curriculum uses Charlotte Mason methodology to introduce elementary-level students to the wonders of our solar system, the stars, and beyond. The tour of the universe begins with our sun, the planets, the asteroid belt, dwarf planets, and the Kuiper belt. Then set off across the stars to explore galaxies, nebulae, and even black holes as they reveal the marvel and might of our loving Creator.
Read my Apologia reviews below –
Use the Rafflecopter form below to enter
a Rafflecopter giveaway

Entering the HELP! for the Homeschool Mom giveaways signs you up for the My Joy-Filled Life newsletter if you aren't already subscribed. Winners have 48 hours to claim their prize before a new winner is drawn. Giveaway sponsors are responsible for delivering prizes directly. All giveaways end February 28, 2019 at 11:59pm ET, unless otherwise noted. Be sure to read the terms and conditions upon entering.
Even more giveaways to enter!!
$175 Christianbook.com Giveaway 3 Ancient Project Passport World History Studies from Home School in the Woods 1-year membership to the Phonics Museum app Green Kid Crafts 3-month science & craft subscription Well-Ordered Language Level 1A & 1B One-year access to UnLock Math Foundations Art Class, a 36-lesson digital art course State history & Geography bundle The Power in Your Hands – a nonfiction writing course for high schoolers Visual Latin 1 & 2 (digital version) Math Mammoth LIght Blue Series (digital) – 3 winners Teaching Textbooks 3.0 Subscription level of your choice (2 winners) All About Reading Color Edition + Deluxe Reading Interactive Kit (level of choice) Apologia's Exploring Creation with Astronomy text & notebooking journal Exploring Creation with Chemistry Advantage set