Math does not come easy for my kids. I had my own struggles in math class too when I was young. While overall I was okay at math in school, one thing I did struggle with early on was learning all the math facts. It took me longer to remember them than most of the kids in my class. For some reason memorizing all those math facts and doing all those timed math drills was not easy for me. Same for my kids.
So when it came to working with larger numbers, having to find greatest common factors, reducing fractions, and all that jazz, it was nice to have little tricks to easily determine what larger numbers are divisible by or what their multiples are.
When I noticed my two older boys were both having trouble in this area I thought real hard back to when I was in school and about the multiplication strategies and divisibility rules I was taught. They helped me greatly, so I thought they would be a good help to my boys.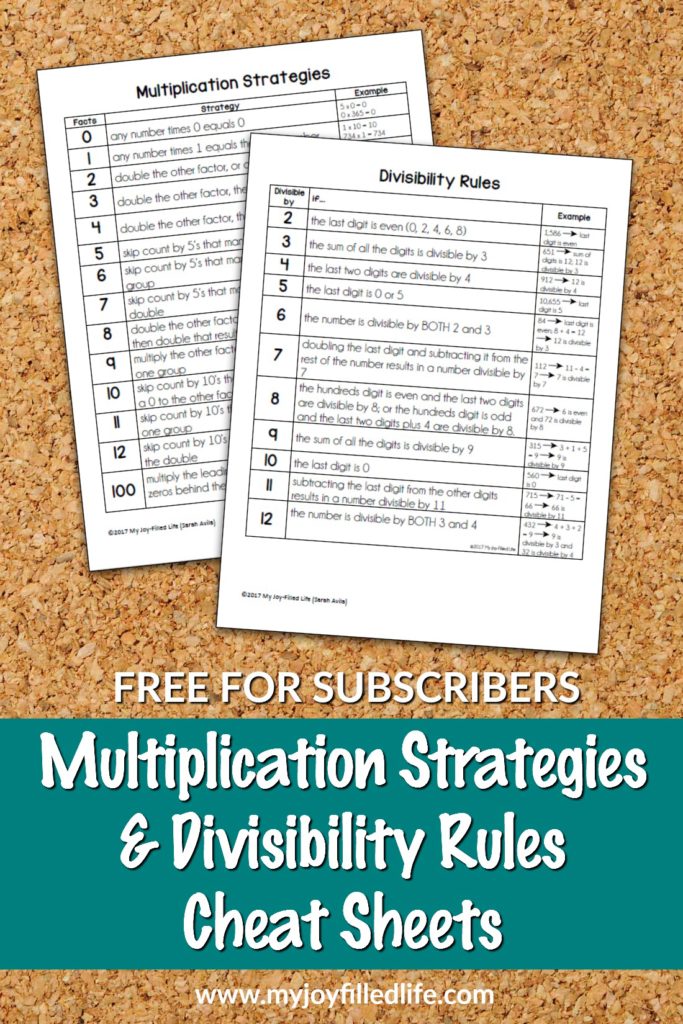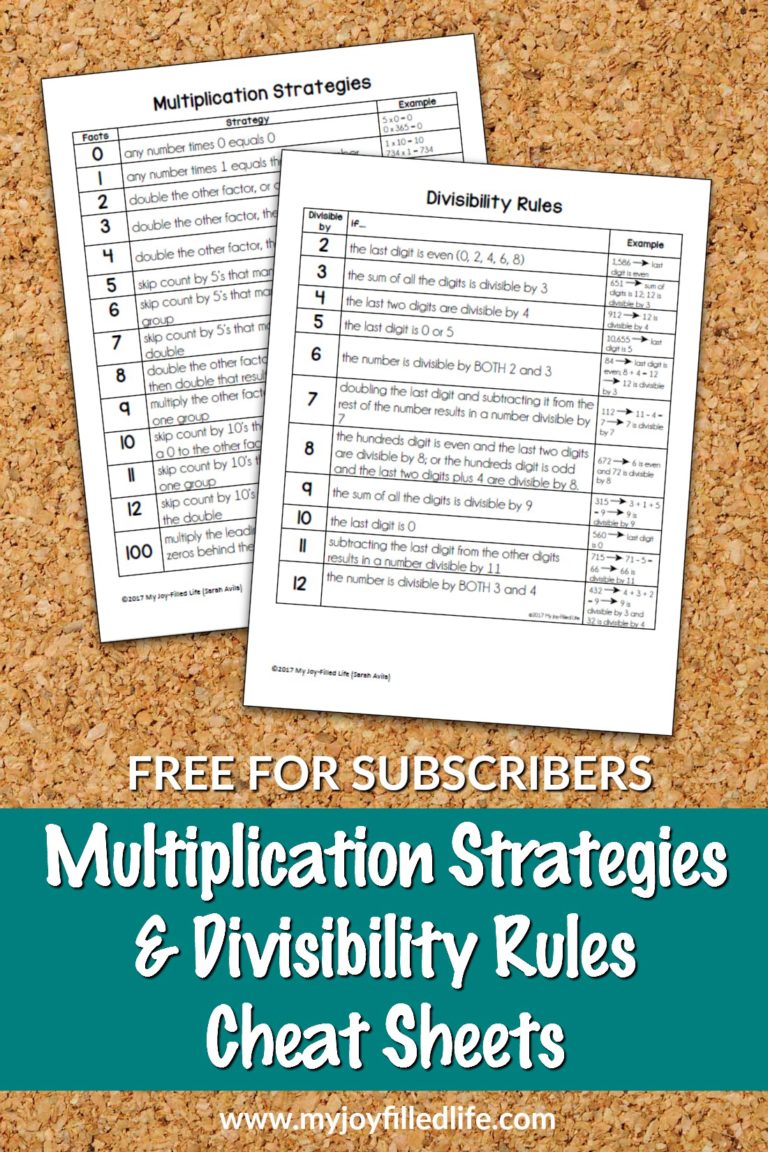 I've made some cheat sheets for them to refer to easily. You can download and print them for your kids too if they need help in this area. I've made full size sheets and half size sheets as well.
I'm offering these math cheat sheets FREE to My Joy-Filled Life subscribers. To get yours, simply subscribe below.
As a subscriber to My Joy-Filled Life you will get weekly(ish) updates and occasional information about great freebies, giveaways, and offers. Use the form below to subscribe.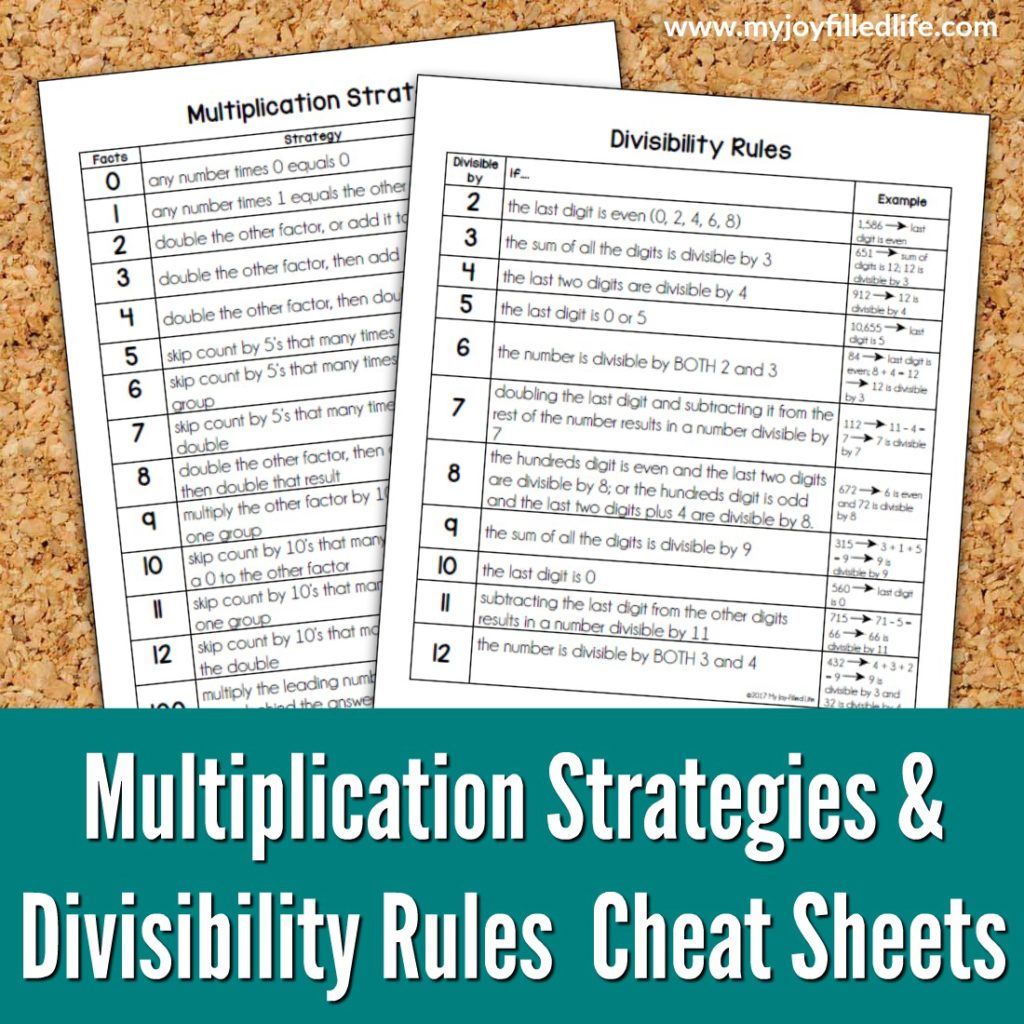 Math Cheat Sheets
After you input your email address, a download link will be sent to your email.
*PLEASE NOTE – Your download link will expire after 5 attempts and 10 days (whichever comes first). If you are already a subscriber, you will still need to input your email to receive this freebie, however you will not be doubly subscribed.
You might also like: