In our homeschool, I like to use a variety of different resources to aid in our studies and learning. I don't like to use just a textbook, but rather an array of things like living books, notebooking pages, lapbooks, videos, projects, printables, etc. However, finding and pulling together a bunch of different resources surrounding a topic can be a little overwhelming and time consuming.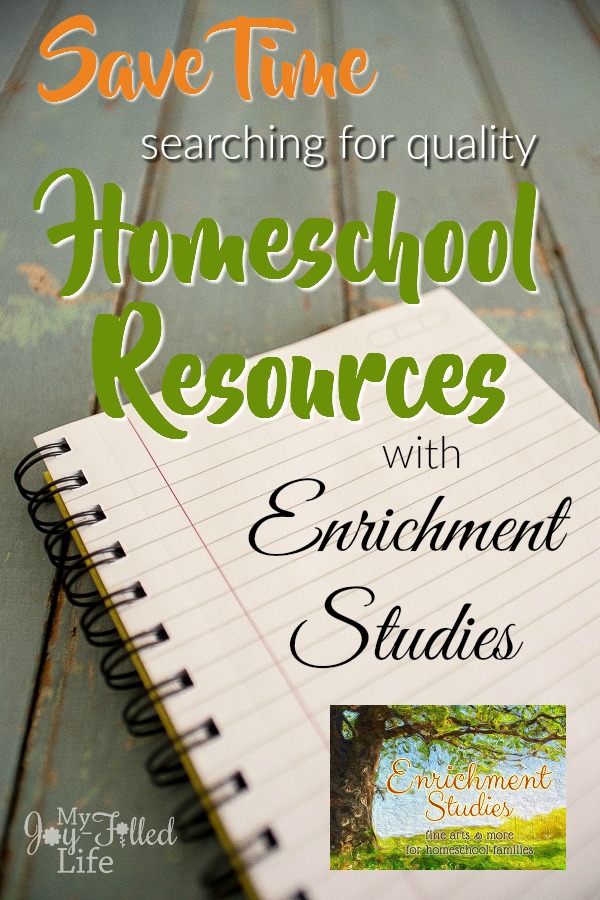 That's why Enrichment Studies is so awesome – they do the legwork for you! Enrichment Studies has combed the internet to find the best available resources, reviewing them for their educational value, variety, and age appropriateness. They also preview the resources to check for any potentially objectionable content so that you will know ahead of time and can determine how to present the material to your children.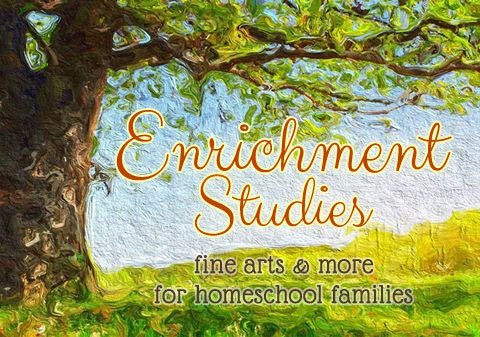 Most of the topics available at Enrichment Studies center around the fine arts, but they are beginning to branch out and include more areas, like history and science.
In essence, what you are paying for when you purchase from Enrichment Studies is the time and care they have put into organizing and evaluating the resources for you. Homeschool moms are busy people and having a service like this is pretty amazing.
Their resource collection currently consists of Composer Study, Artist Study, Presidents, Poets, Inventors, and Scientists. Each resource collection includes a wide variety of educational materials for students in K-12, including biographical information, worksheets, coloring pages, quizzes, videos, and much more! I can't wait to see what topics they will add in the future.
Three of my kids are learning about American history this school year, so I was excited to learn that Enrichment Studies has a U.S. Presidents collection.
American History does a great job of giving us an overall understanding of big picture issues and events, but often does not cover many specifics about our presidents. Enrichment Studies has created an engaging and easy-to-use collection of resources that allow your children to get a deeper look into who these men were and how they came to be president.
Instead of you spending hours and hours combing through the internet to find educational resources for your kids to learn more about our early presidents, Enrichment Studies has done all the legwork for you. Each U.S. President resource includes biographies, printables, notebooking pages, coloring pages, and lots of videos that make learning easy and barrier-free for your pre-readers, emerging readers, dyslexic kids, and everybody that learns better visually. So far, Enrichment Studies has developed resources for the first 12 U.S. Presidents.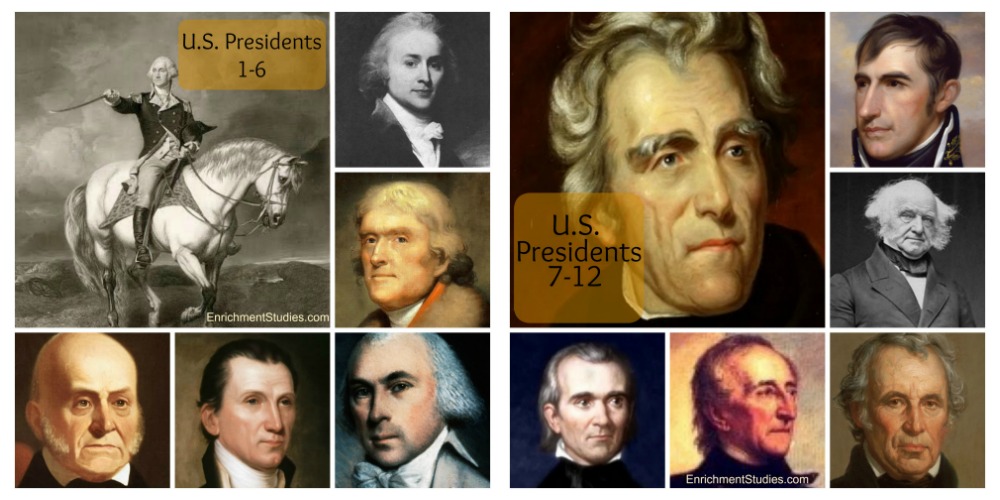 In addition, Enrichment Studies has a really nice Quotes from U.S. Presidents Penmanship & Copywork collection, that combines interesting, wise, funny, and heart-warming quotes from the first 12 presidents, in a format that allows your children to either practice their penmanship (print, cursive, and D'nealian manuscript styles are included) or copywork.
This week we are giving one lucky winner a bundle pack of U.S. Presidents resources from Enrichment Studies! It includes all 12 of presidents resources PLUS all of the Quotes from U.S. Presidents Penmanship & Copywork ebooks. The value of this set is almost $60.
In addition, everyone that enters this giveaway will get a coupon for a FREE product from Enrichment Studies! When the giveaway is over, the coupon will be emailed to everyone.
To enter, use the Rafflecopter form below:
Giveaway ends March 26th at 11:59pm EDT. Winners will have 48 hours to respond to email to claim prize. Please be sure to read the Terms & Conditions upon entering the giveaway.