For me, the biggest reward of homeschooling is seeing the smile on my kids' face when they read their first word and their first book. The smile on their face, the amazement in their eyes, the excitement in their heart, and the wonder in their mind just makes me so happy for that child. It's definitely one of the those goose-bumps moments. Learning to read has now opened up a whole new world for them; they will soon be going on new adventures, learning a new hobby, or reading about their heroes.
Reading is one of the most important things that we can teach our children, academically speaking. Reading, along with comprehension, are crucial for academic success and survival in the real world; they are the stepping stones for all other subjects.
Not only is it important to teach our children how to read, but it's also important that our children enjoy doing it. We need to model the joy of reading to our kids. We need to start reading
to
them at an early age. We need to make reading fun!
Here are some of the resources that we use in our home to make learning to read fun and enjoyable.
1. All About Reading -
I just started using this curriculum at the beginning of the year with my 4 and 5 year old daughters. In just a short time, my 5-year-old daughter is reading and she couldn't be happier! Add the cute Ziggy Zebra puppet to this multisensory program and you have a recipe for fun!

2. Leap Frog Products -
The Leap Frog brand offers a huge variety of learning toys for all ages, and their phonics products don't disappoint. Here are a few of our favorites:
Letter Factory DVD - This is such a cute and well-done video for teaching your child the letter sounds. The fun songs and memorable letter rooms really help your child learn the letter sounds in no time. I highly recommend this video if you are teaching your child the alphabet and letter sounds.
Leap's Phonics Library - I don't think they make this toy anymore, but if you can find a used one I'd snag it. It has seven different learning modes that teach letter recognition, letter sounds, and beginning spelling.
Letter Factory Game - My kids love this game, and so do I. It has two levels of play - the first level teaches letter recognition and the second level teaches letter sounds. Unfortunately, this game is no longer available on the regular retail market. So, if you ever see one in good condition at a garage sale or consignment sale, snatch it up!
3. Apps for the ipad -
Check out our favorite phonics apps
here
.
4. Happy Phonics -
This is a great supplement to any phonics curriculum, especially for the hands-on learner, or the active learner. Happy Phonics is "a delightful method of teaching reading with games!" The creator of this program, a veteran homeschooler, takes you and your child through an 8-step process that starts with teaching the alphabet song and ends with reading, reading, and more reading. The only negative thing I found with this resource is there is quite a bit of prep work, mostly cutting and laminating (if laminating is your thing). But once the games are made you can use them again and again.
5. Take It to Your Seat: Phonics Centers by Evan-Moor -
Each book contains 12-14 easy-to-make, full-color centers that reinforce phonics skills and rules. Each center is stored in an envelope or folder.
6. Games -
Reading Treasure Hunt - On a piece of paper, write the first place in the house the child should go. For example: "Look under your bed." When the child follows the prompt, they will find a new piece of paper with the next place to go

written on it. You send your child to find as many clues as you'd like. At the end, place a small "treasure" such as a sticker or piece of candy. This game can also be played by pre-readers; just replace the words with pictures of where they are to go. For a beginning reader, the clues can be single words (such as bed) instead of sentences.
Sticky Note Phonics - Give your child 5-10 sticky notes (or however many you feel is appropriate) with a letter on each one. Have your child walk around the house and place the notes on objects that begin with the letter on the sticky note.
Phonics Go Fish - Buy two identical sets of alphabet flashcards and combine them. Then play Go Fish; depending on the reading level of the child, you can ask "Do you have any p's?" or you can ask "Do you have any letters that say /p/?"
Hide & Seek Alphabet Notes - Write each letter of the alphabet on a sticky note and "hide" them around the house. Have your child find each one and say the letter and its sound.
Letter Basketball - To reinforce letter recognition, set up a wastepaper basket, laundry basket, or some kind of bin in an open space. Write the letters that you want to reinforce on slips of paper. Scatter them on the floor (only about 10 feet from the basket or so) and call out one of the letters. Have your child find all the papers with that letter on it, crumple it up, and shoot a basket. Continue calling letters, one at a time, until all the slips of paper are gone.
7. Shoebox Learning Centers by Scholastic -
Each book contains 30 centers with reproducible activities and templates. They are called "shoe box" centers, but I store them in large Ziploc bags to save on space.
Hands down, reading is the subject that I enjoy teaching most! There is just something about teaching a child to read that brings me so make joy and pleasure.
What subject do you enjoy teaching the most?
Check out what other crew members enjoy teaching
here
.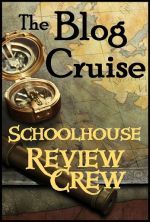 Sharing with:

This post contains affiliate links. Please see my disclosure for more information.